Lexus is said to be planning a Lexus LS F Sport large luxury sedan. The Japanese brand is currently in the process of expanding its F Sport range, with the sports treatment becoming available on more and more of its showroom lineup.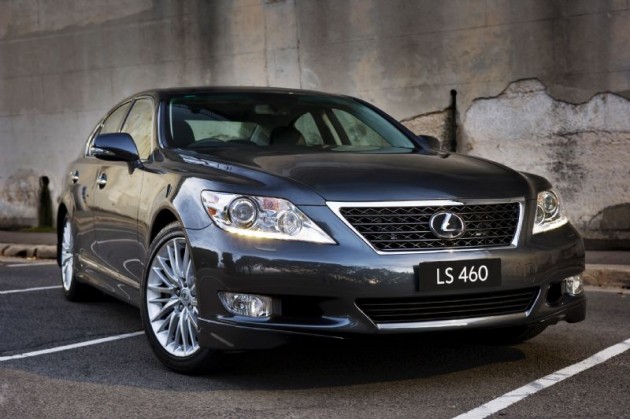 Little details are known about the sports LS sedan at this stage. According to reports though, Lexus UK has confirmed that such a model is on the way. It's believed the F Sport will bring a range of performance features, particularly with enhanced exterior styling and handling upgrades.
Like the F Sport versions of the current CT200h, IS 250/350, and the GS, the LS F Sport is expected to come with a beefier brake package, sports lowered suspension, and a revised steering rack.
Styling-wise, the F Sport is expected to bring a sporty bodykit to the LS, with large alloy wheels, and a rehashed interior with bucket seats and F Sport trimmings and highlights.
The new variant is set to arrive with the introduction of the fresh model update for the LS. The update is likely to include tweaked styling with the new Lexus spindle grille design at the front.
It's unknown at this stage if the engine lineup will be changed. Currently, Lexus Australia offers two engine variants; a 4.6-litre V8 with 280kW/493Nm, and a 5.0-litre V8 hybrid with 327kW/520Nm.
All is set to be fully unveiled by August.