Coinciding with the launch of the 2017 Isuzu D-Max, Isuzu Ute Australia has also introduced the MY16.5 MU-X heavy-duty SUV.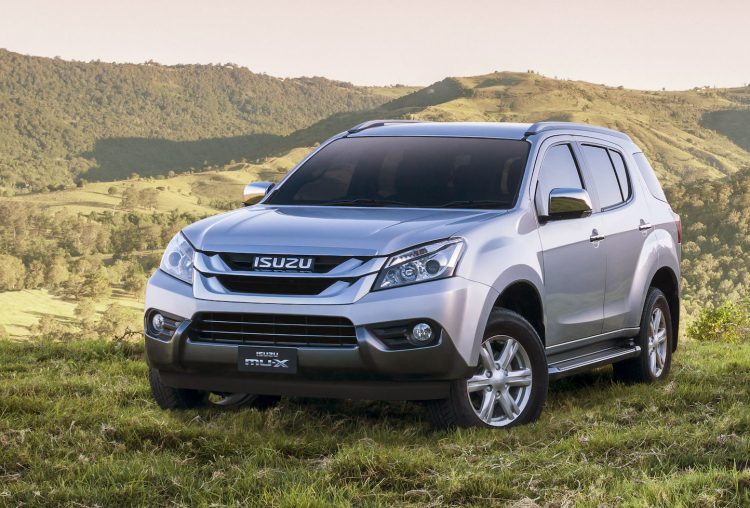 The MY16.5 misses out on the LED-infused high-tech headlights that feature on the D-Max update, but it does come with a revised front end and grille area, and an updated interior.
Inside, passengers can play with a new touch-screen interface for the first time in the MU-X. This brings in a range of connectivity functions, while significantly improving the MU-X's on-board entertainment and practicality. All variants get a rear-view camera too.
Under the bonnet is where you'll find the biggest news though. There lies a heavily overhauled 3.0-litre turbo-diesel four-cylinder engine. It has been given a variable geometry turbo, diesel particulate filter, and some new internals, all helping it to pass Euro 5 emissions restrictions. Outputs are rated at 130kW and 430Nm (up 50Nm from before).
Behind the engine is a new six-speed manual transmission or optional six-speed automatic. This is the first time the MU-X has been offered with a six-speed, bringing it up to the segment standards and helping to improve fuel economy.
The MU-X official showroom entry will take place on March 1. Head over to our Australian launch review here for more info. See below for starting prices (excluding on-road costs):
4×2
MY2016.5 Isuzu MU-X LS-M auto – $41,800 (up $1300)
MY2016.5 Isuzu MU-X LS-U auto – $43,800 ($1300)
MY2016.5 Isuzu MU-X LS-T auto – $47,500 (up $1300)
4×4
MY2016.5 Isuzu MU-X LS-M manual – $47,000 (up $1300)
MY2016.5 Isuzu MU-X LS-M auto – $49,100 (up $1300)
MY2016.5 Isuzu MU-X LS-U manual – $49,000 (up $1300)
MY2016.5 Isuzu MU-X LS-U auto – $51,100 (up 1300)
MY2016.5 Isuzu MU-X LS-T auto – $54,800 (up $1300)