The Koenigsegg and Qoros partnered concept which was teased last week has broken cover ahead of its April 21 debut at the Shanghai auto show.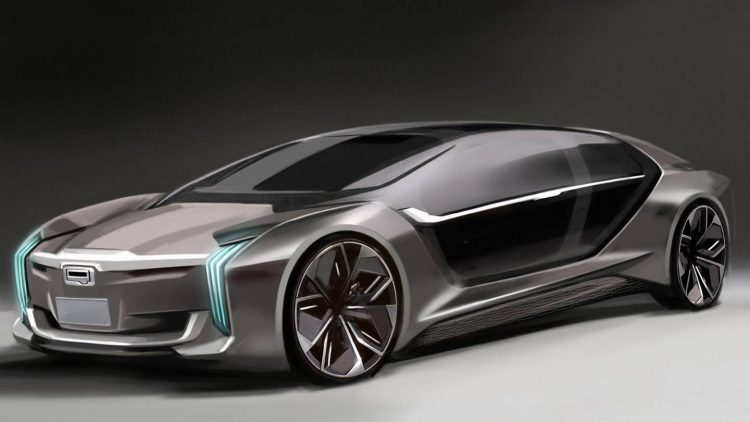 Dubbed the K-EV, the concept shows an angular new design language for the brand and an asymmetrical door layout. As predicted by PD, one side features two opening doors while the other only features one. Doors are opaque all the way down, with a B-pillar structure visible through the dark tint.
The side with the double opening allows entry via conventional opening, or a minivan-like sliding motion.
The K-EV has a dual nature of sports car and limousine, with a separate partition for the rear occupants. This is rather important in China, where long wheelbase variants of almost every prestige car are offered in light of many customers' preference to be chauffeured.
The all-wheel drive electric car can travel 500km per charge, bolt from 0-100km/h in under three seconds, and is said to borrow electric motor technology from the Koenigsegg Regera.
Further details will be revealed on April 19 when the Shanghai show commences. Stay tuned for more.