Holden Australia has just confirmed the 2017 Chevrolet Trailblazer will go on sale in Australia as a Holden, and that it will keep the international Trailblazer badge.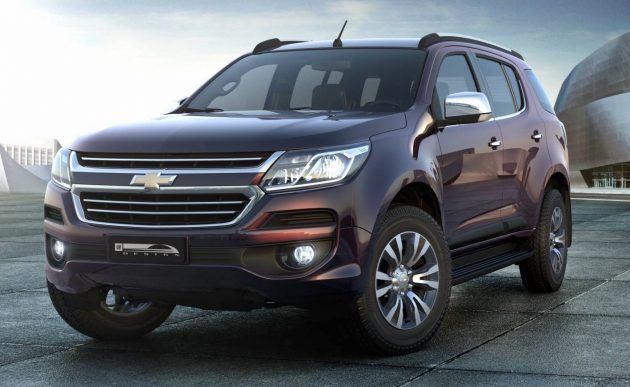 The Trailblazer has been the overseas version of our Colorado 7. It's essentially the same vehicle, albeit with different badges and some minor trimming changes. With the new model though, the heavy-duty SUV adopts an all-new look.
Chevrolet recently unveiled the new model in Brazil, showcasing the face of Chevrolet including its latest twin front grille layout, LED daytime running lights, and plenty of chrome accents.
Holden says it will, like with the Colorado 7, apply "significant improvements" to driving comfort for the local version. This will be paired with the increased standard equipment of the Trailblazer compared with the Colorado 7, along with more modern technologies. Holden's executive director of marketing, Geraldine Davys, said in a statement:
"With the redesigned 2017 Trailblazer, we have dialled up the luxury and ride comfort to offer a more premium SUV that's comfortable and confident in urban areas, but remains just as capable for weekend adventures."
With regards to the model name change, Davys said the Trailblazer name highlights the vehicle's new direction into a more luxurious space.
The Trailblazer continues the seven-seat theme and heavy-duty underpinnings borrowed from the Colorado ute. Inside, Holden confirms the dash will include its latest touch-screen interface with Apple CarPlay and Android Auto phone pairing technology.
Specific details regarding the engine and standard features for Australia are yet to be confirmed. It will arrive locally during the later stages of 2016.