Lexus has announced it will debut its LF-C2 concept at the upcoming Los Angeles Auto Show. The open-top concept model is likely to be a preview of the RC and RC F convertible, however the Japanese manufacturer isn't revealing too much at this stage.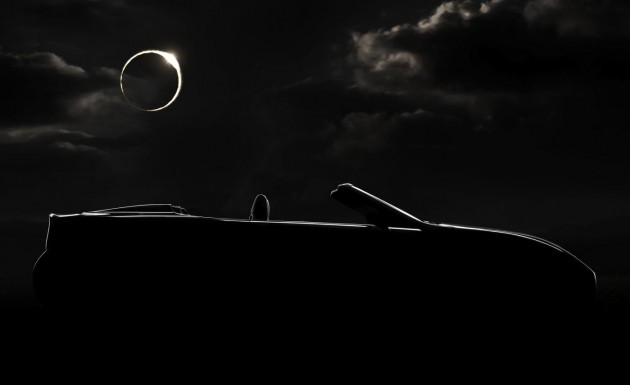 Prior to its world premiere at the Los Angeles Auto Show, the LF-C2 concept will be revealed in stages via a virtual '72 hour solar eclipse' on Lexus's international web page – 72 hours before its official debut. The only preview of the car we can see thus far is what appears to be the beginning of a solar eclipse that shows the side profile of the convertible – a profile that looks very much like the two-door RC model.
Back in October a report stated that Lexus was planning to build a convertible version of the RC F, as well as a GS F V8 model that could produce up to 373kW (500hp) to rival likes of the Mercedes-Benz E 63 AMG and BMW M5. Under the RC F's skin lies a naturally aspirated 5.0-litre V8 engine that pumps out 330kW and 520Nm, with power sent to the rear wheels via an eight-speed automatic transmission.
The press conference for the LF-C2 will be held at Lexus's brand display in the South Hall of the Los Angeles Convention Center at 1:40pm on November 19. As per usual, we'll keep you updated as any additional information comes to light.