It looks like BMW's M division might be about to launch a hot CSL version of the new M2, a report has revealed. If it's true, it'll become the first CSL production car since the E46 M3 back in 2003-2004.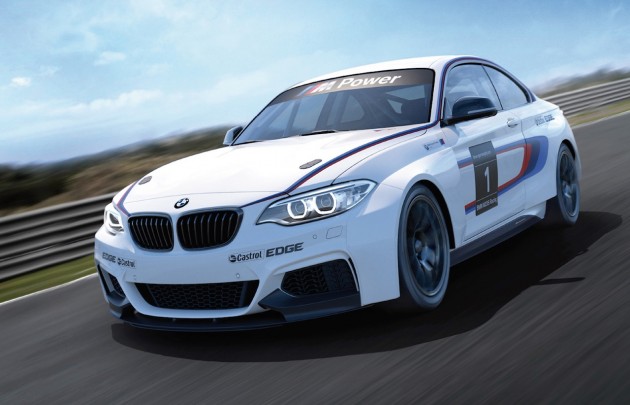 According to a recent BMW Blog report, BMW is in the planning stages of such a model. It's understood BMW is looking to offer a hardcore performance vehicle somewhere below the recently-added M4 GTS lightweight track monster.
Rumours have suggested it might take on the name CS or CSL, but the vehicle's personality has always been quite clear; lighter, more powerful, and more distinguished inside and out.
Under the bonnet the standard M2 3.0-litre turbo six is set to be tweaked to produce around 300kW, up from 272kW, thanks to various unique components potentially including a carbon fibre intake like on the old M3 CSL.
Not only can we expect more power and better response from the engine, the engineers are likely to strip a fair amount of weight from the 1495kg M2 (Pure edition). This means we could see a carbon fibre roof, bonnet, and boot lid being installed, as well as lighter wheels and possibly some carbon ceramic brakes.
Inside will probably be stripped out too, leaving bucket seats, no rear seats or at least the option to delete them, along with some removed creature comforts and luxuries to further shed weight.
Lastly, the M2 CSL is expected to showcase a bespoke bodykit with wider wheel arches, and bigger spoilers and air intakes compared with the regular M2. A chunky diffuser is also likely.
It is only early days yet so we mustn't get too excited. With BMW M only just releasing the M2 onto the market, we probably shouldn't expect a CSL version until 2017-2018. We'll keep you updated.
Note: BMW 235i Racing shown