Some images of the new 2015 Nissan Navara ute have surfaced online, giving us all a glimpse of the new model in full ahead of its June 11 unveiling.
Two models have been captured, completely undisguised. It's believed these photos, first published by Autoindustrya, were taken somewhere within Nissan production facilities in Thailand.
One model shows the new-look front end, all painted in a fresh burnt orange colour scheme. It seems to take on a similar design theme as the latest Patrol, with the horizontal chrome grille blending into a set of LED-infused headlights.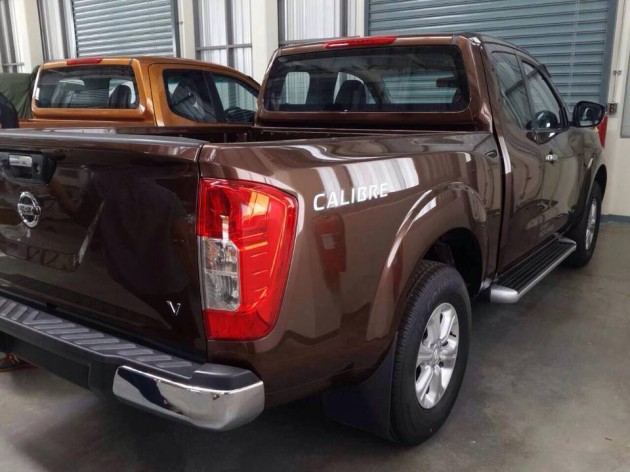 The other shot shows the rear in a new brown colour scheme. As you can see, the tray is a lot rounder and bloated compared with the boxy setup on the current model. We're not sure what the 'Calibre' logo on the side is all about, or the 'V' badge on the back. Perhaps it will be a new variant or simply the overseas model names.
Apart from the obvious design update with pumped wheel arches and rounder contours the new model is set to be around the same size as the current version, with similar tray dimensions.
Specific details on engine packages are yet to be uncovered. It's expected to come with a 2.5-litre turbo-diesel producing 140kW and 450Nm. A powerful V6 petrol version is also likely to carry over from the existing lineup.
We'll be sure to confirm the full details as soon as Nissan reveals all on June 11.