Holden is gearing up to launch the new Holden Acadia later this year, based on the GMC Acadia from the US. It will come in as Holden's new seven-seat SUV, effectively replacing the Captiva 7.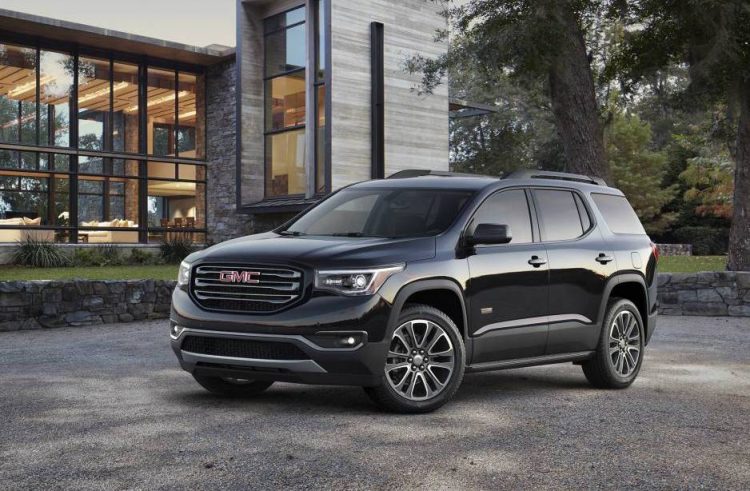 The new model will mark the first time Holden is launching a GMC-based product. It says the model is further evidence that it is selecting "the very best vehicles from GM's world-class" lineup, with the GMC brand standing out as offering premium products that exude quality.
Specifications and features for the Holden Acadia are yet to be confirmed. However, Holden says the Acadia represents another Australian-US partnership, with Holden providing input in the vehicle's development early on. Holden via GM even invested $16 million into the Lang Lang Proving Ground in Victoria for future vehicle testing, and $150 million is being invested in dealership upgrades and Holden Financial Services.
In the US the GMC Acadia is powered by a 3.6-litre V6 producing 231kW. Holden has confirmed both front- and all-wheel drive will be offered, and has previously confirmed advanced technologies such as a 360-degree camera and wireless phone charging will be available. Australian Phil Brook, exported from Holden to be VP of marketing for Buick and GMC in the US, spoke about the model, saying:
"Nobody does SUVs better than General Motors and GMC. Acadia ticks all the boxes and more. It's proved very popular here in the US and will be a perfect fit in Australia, too. It has a premium feel, outstanding quality, a strong road presence, plenty of cutting-edge technology and enough room for seven adults. It's a fantastic all-rounder."
The Holden version will feature a unique steering and suspension tune compared with the GMC, while other areas are also set to be unique. In fact, 14 test vehicles are currently undergoing testing in Australia to ensure all areas of the SUV suit Australia and Australian drivers.
Holden will officially launch the Acadia during the fourth quarter of 2018. Prices are expected to be announced some time beforehand.