Yes, according to international reports, Mazda is working on a Mazda6 coupe. The new variant is expected to join the next-generation lineup due in 2013.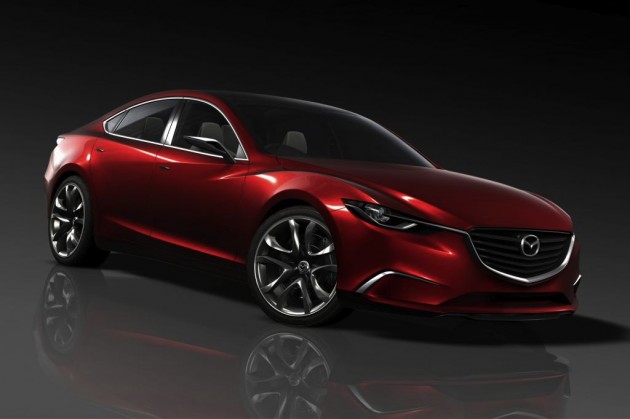 A senior source from Mazda has apparently revealed to What Car? in the UK what the company plans for the next Mazda6. Plans include up to four different variants for the new model, including a sedan, wagon, hatch and a sporty new two-door, four-seat coupe.
A coupe version could preview a new direction for Mazda, catering for not just mainstream buyers who are after a very decent sedan, but also for those who want a bit more flare. And because the Mazda6 is already a great foundation and package, a coupe could go down very well.
As for the styling, the new Mazda6 will take plenty of inspiration from the Mazda Takeri concept revealed at the 2011 Tokyo Motor Show (pictured). It features Mazda's latest design language, with plenty of sharp fixtures and trimmings, as well as an all-new inverted front grille layout.
Under the bonnet, the new Mazda6 will pack plenty of SkyActiv technology that Mazda engineers have been working on in the past year. Highlights include high compression, direction injection and various lightweight materials. A 2.0-litre petrol and 2.2-litre diesel are said to be on the way.
Both engines will showcase very fuel efficient consumption figures thanks to various technologies such as stop/start, and a regenerative braking system which Mazda calls i-Eloop. Power outputs are still to be finalised.
The new Mazda6 will go on sale, at least internationally, at the beginning of 2013. A Coupe version is slated to join the lineup around one year later. What do you think, would you like to see a Mazda6 coupe on the market?