After a number of teasers and leaks, Nissan has officially pulled the covers off the new 2015 Nissan Navara ute. The new model has been designed for productivity, style, comfort, and convenience.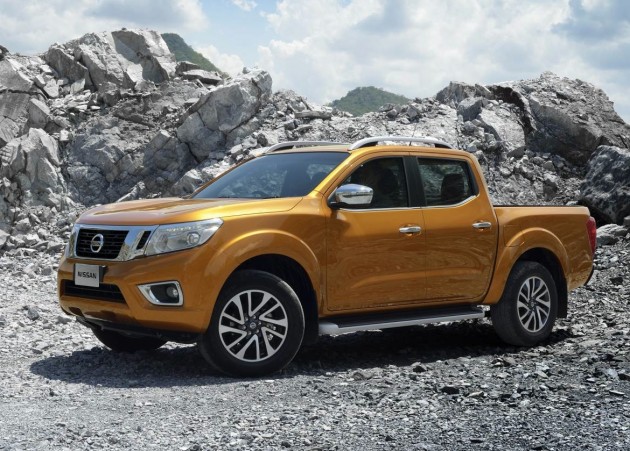 Nissan is boasting 80 years of global ute experience and says the new model presents new levels of comfort, convenience and advanced technologies. It's also wearing a fresh design which has been created to be a sportier and more emotional expression of the ute.
From the front end is a strong new grille and fascia carrying the signature 'V' chrome outline. Looking at if from the sides you'll see a high beltline, muscular contours, and smooth edges, while the wheel arches are nicely bolstered with big flares.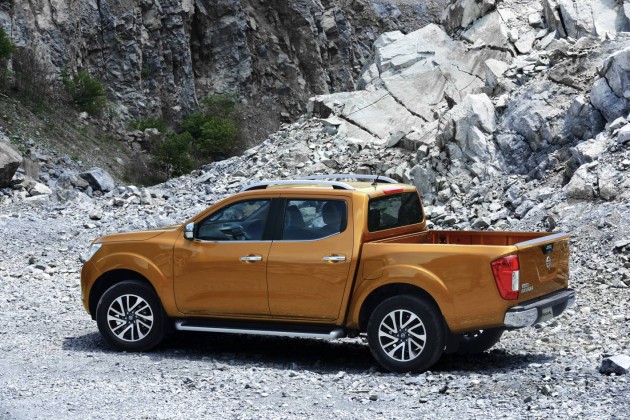 The interior has also been completely redesigned and now features a sweeping centre panel that blends into the doors on each side, with aluminium-like trimmings on the fascia and centre console giving it a modern yet robust theme. Andy Palmer, Nissan Chief Planning Officer, spoke about the new model in a statement, saying,
"Nissan pick-ups are often the lifeblood of their communities, and they need a broader range of abilities than almost any other vehicle. Engineering a good one isn't easy, but with the NP300 Navara, we've added to our accumulated 80 years of pick-up know-how, more comfort, convenience and SUV-inspired features, in-order to build a great one.

"The all-new Nissan NP300 Navara sets new benchmarks for performance, toughness, versatility and running costs; all the qualities that are critical for pickup users."
Unfortunately, details on drivetrain and engine options are yet to be revealed. The company says such info will be confirmed closer to the vehicle's market debut next year. Nissan does say the chassis and suspension has been engineered to take the punishment of intense daily usage, with a reduced turning circle to improve manoeuvrability and agility.
To boost overall safety, various models will come with 'shift-on-the-fly' four-wheel drive, as well as Vehicle Dynamic Control, Active Brake Limited Slip, hill-start assist, and hill-descent control.