Volkswagen is claiming that the number of cars impacted by the CO2 emissions and fuel consumption scandal has been exaggerated, following an internal investigation.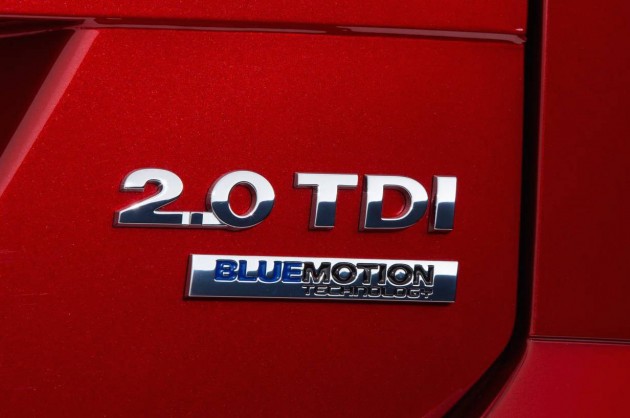 The initial estimate of 800,000 vehicles, gathered by Volkswagen and German authorities, has now been reduced to just nine model variants with specific engines. Around 36,000 of these are produced yearly, which equates to around 0.5 per cent of its volume, VW said in a statement. Volkswagen said:
"Following extensive internal investigations and measurement checks, it is now clear that almost all of these model variants do correspond to the CO2 figures originally determined. Customers' real-world consumption figures do not change and neither are any technical vehicle modifications necessary."
Much to the delight of VW stakeholders, it has also announced it is no longer liable for payments in relation to the suspected false Co2 and consumption readings, which could have added up to a potential US$2.2 billion.
However, Volkswagen has offered to compensate any taxes owed by customers in market regions such as Germany and the UK, where taxes are based on CO2 emissions.
Of the nine variants that Volkswagen has identified as impacted by the Co2 side of the scandal, data will be re-measured and made available before Christmas.
It is far from good news for Volkswagen though. VW Group still faces fines and calls for compensation after admitting more than 11 million vehicles globally may have been fitted with an emissions 'cheat' device, giving false NOx emissions readouts (different to CO2).
VW is working toward an affordable and accessible 'easy-fix' for more than 8.5 million diesel cars sold in Europe. As well as this, regulators in the US are continuing their case against the 85,000 vehicles fitted with a 3.0-litre V6 diesel powertrain, crossing the brands of Audi, Volkswagen and Porsche.
The news doesn't apply to Volkswagen America and Canada, as vehicles in these regions are subject to different emissions laws. On home turf, Volkswagen Australia says the nine model variants identified are not offered locally and thus aren't affected.