Earlier this week we heard news that BMW is planning to introduce the facelifted 3 Series 'LCI' in May. And now we hear the range-topping model, the 335i, could be replaced by a '340i'.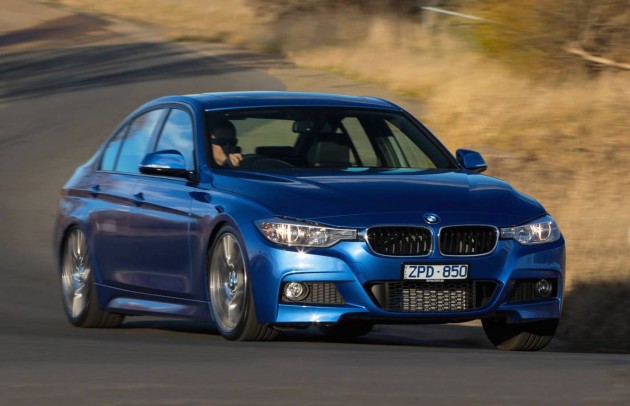 According to reports BMW is planning the Life Cycle Impulse (LCI) for next month, with speculations pointing to a new 3.0-litre turbocharged inline six for the range-topper. It's believed a new 340i will come with a B58 engine, replacing the current N55 in the 335i.
This could see outputs lifted from 225kW and 400Nm to around 240kW and 450Nm. This kind of output is already seen in M-tuned such as the M235i. BimmerPost forums have apparently discovered a tech sheet of a 340i prototype outlining the above figures.
It does seem a likely move for BMW and the 335i as it has been around now in virtually the same tune since the previous-gen E90 3 Series. Along with a lift in power, fuel consumption is also expected to decrease. In the current 335i sedan the average economy is rated at 7.2L/100km.
As for the rest of the range, BMW could drop the mid-spec 328i and its 180kW version of the N20 four-cylinder engine (also seen in the 135kW 320i). Instead, it might turn into a '330i' and use a B48 engine, similar to the one used in the new 225i Active Tourer. In that, the 2.0-litre four-cylinder turbo produces 170kW and 350Nm. Power might be adjusted to at least match the current 328i.
The 2016 3 Series LCI is also set to come with updated exterior styling and minor trimming tweaks, and new features for the interior. More details are anticipated to be released very soon. We'll keep you updated.