Mazda has revealed the first image which gives us a proper preview of the new 2014 Mazda6. As you can see, the design is clearly related to the Takeri concept car the company unveiled last year.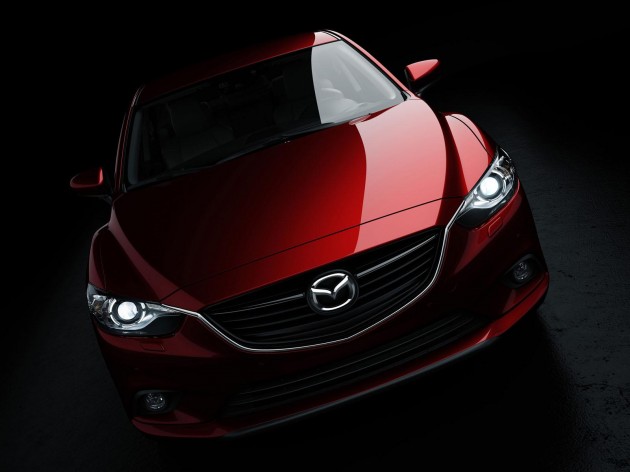 Although it doesn't quite look as sophisticated or as sharp as the Takeri concept version, plenty of its themes are carried across. Highlights include the new face of Mazda, with the chrome grille line that blends in the the headlights, and pouncing front guards.
Along the lower edge it appears there will be a sporty lip, however, this might not be included on the base model variants. Projector headlights potentially surrounded by a circle of LEDs complete the overall modern look.
Under the bonnet, the new 2014 Mazda6 will come with a range of fuel-efficient SkyActiv engines, including a 2.2-litre diesel unit and a 2.0-litre petrol with direct injection.
All will be unveiled at the 2012 Paris Motor Show during the end of September, if not beforehand. We'll keep you posted.
UPDATE: Will be unveiled at the 2012 Moscow Motor Show, starting August 31. More revealing images released.