Porsche's all-new 2012 (991) Porsche 911 has reportedly lapped the famous Nurburgring Nordschleife in 7:40, around 13 seconds faster than the 997 predecessor and around as fast as the previous Porsche 911 GT3.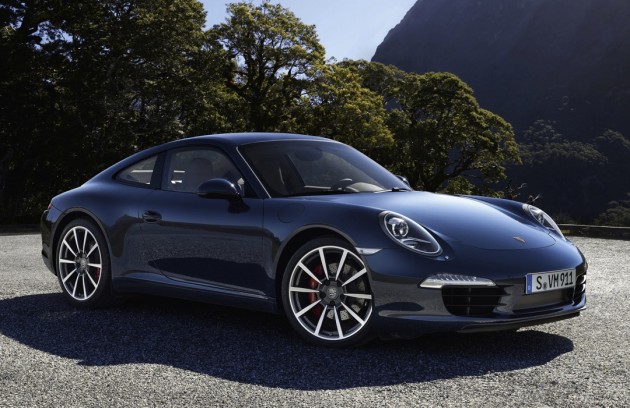 And this is just the 991 Porsche 911 Carrera S we're talking. The new Porsche 911 GT3 of course, is expected to be even faster again.
In a recent GoAuto report, Porsche 911 vehicle line director August Achleitner has confirmed the new Porsche 911 Carrera S Nurburgring time of 7:40, which was achieved during testing.
The Carrera S features suspension which is lower by 20mm compared with existing 997 911 Carrera S. The Porsche 911 that set the Nurburgring lap time was equipped with standard road tyres, Porsche's PDK dual-clutch automatic transmission as well as Porsche's new Dynamic Chassis Control hydraulic anti-roll bar technology.
This time puts it relatively close to the Nissan GT-R's time of 7:24 – the new 991 911 Turbo is expected to kick up a certain amount of fuss when it makes its Nurburgring debut.
In light of the new Carrera S lap time, do you think Porsche has it to take on the mighty Nissan GT-R 7:24 lap with the new 911 Turbo?
The 2012 Porsche 911 will go on sale in Australia in March next year. Prices will start at $229,900 for the 2012 Porsche 911 Carrera and $263,100 for the Porsche 911 Carrera S.