Range Rover fans will enjoy this one. Land Rover specialist ECD Auto Design in California has built possibly the best example of the first-generation Range Rover Classic we've ever seen. Welcome to Project Alpha.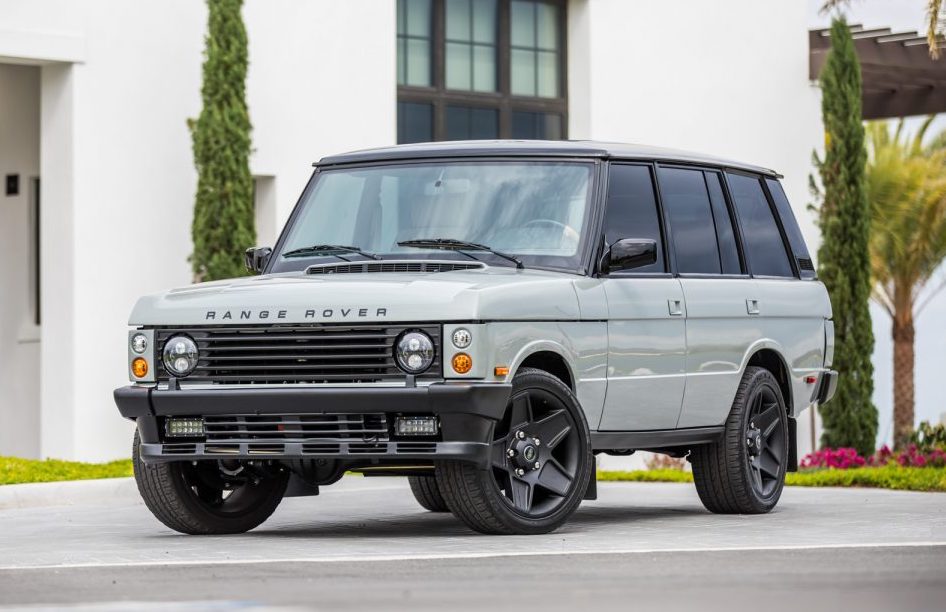 Taking a long wheelbase example from 1995, the company, formally known as East Coast Defender, rebuilds everything from the chassis up, including lifting the body off the chassis and reconditioning or replacing pretty much every single component and every nut and bolt so it's basically like a brand new model.
Check out the cool exterior. Its immaculate body is painted in a pastel greeny-grey, with perfect arrow-straight panels and all of the trimmings in place. EDC has gone for a two-tone theme with blacked-out pillars to match the roof, with black side mirrors and little vents at the rear. Tastefully, the original wheel design has been retained, in 16-inch size, and painted in black. You can go for larger aftermarket alloys as well.
Inside, the interior is tailor made, featuring a modern interpretation of Range Rover's seats complete with flip-down armrests in the front and back. There's also a custom centre console with leather trimmings, cup holders in the front, and a modern gear shifter.
Moving up to the dash you'll notice the classic dual-zone 'climate control', with analogue rotary dials and air-conditioning. Further up you'll see a touch-screen media system slotting into a double-DIN slot. This has been installed to give passengers some connectivity and music streaming capability to keep up with the times.
What sits under the bonnet will probably be of most interest, as there sits a modern (-ish) Chevrolet LS3. Yep, the same 6.2-litre V8 that was found in the last Aussie-made Holden Commodore SS. In this the beastly unit develops 313kW. If you want more power EDC offers a supercharger pack that boosts power to around 375kW. Either way, this is sent through a GM six-speed automatic.
East Coast Defender can recreate this exact example for you, or make an entirely different version if you desire. The team can also build you a like-new Defender with almost endless customisation possibilities as well.