Ford has stopped production of the Mustang at its Michigan factory after sales of the muscle car dove 32 per cent last month in the US.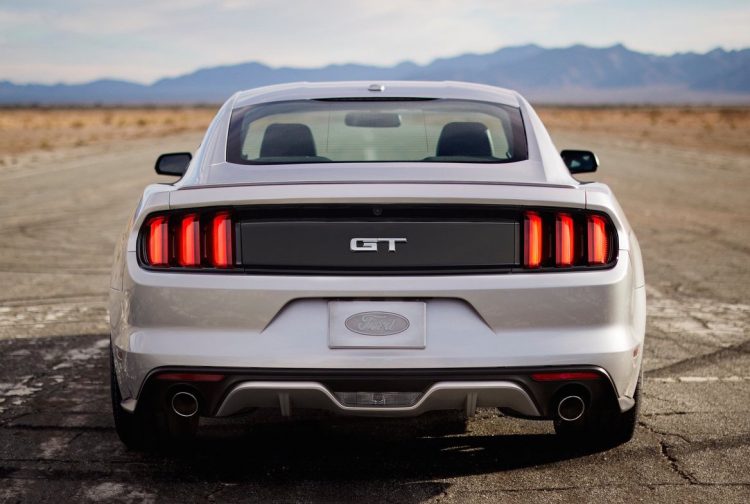 Ford, America's second-largest automotive manufacturer behind GM, announced its Flat Rock production facility in Detroit will remain inactive for one week in an attempt to match production rates with a sudden decline in demand. Sales dipped 32 per cent last month, with just 6429 Mustang units produced.
In stark contrast, sales of Chevrolet's Camaro rose 25.4 per cent during the same month, with 6577 units sold. This is the first time the Camaro has overtaken the Mustang since 2014 in terms of US sales. GM spokesperson Jim Cain said:
"We've been able to achieve some pretty significant increases in retail market share and transaction prices while keeping our incentives pretty disciplined for the calendar year."
Kelli Felker, Ford spokesperson, issued an email statement confirming the halt in production:
"We continue to match production with demand" but added that "Mustang remains the top seller in its segment in total and retail sales."
Inventory at Ford's factory reportedly stands at 89 days, a number that experts say should be closer to the 60-day mark.
Production is set to resume at the facility by October 17, and Ford has added that as per union agreements, the 3702 workers at the factory that also produce the Lincoln Continental have received pay during the production shutdown.
According to J.D. Power data, there is US$3409 worth of incentives on the Chevrolet Camaro, with $2602 worth of discounts offered on the Ford Mustang.
While year-to-date sales of the Mustang have dipped 9.3 per cent in 2016 over last year's figures, the Mustang remains firmly on top of the sales race, having shipped 87,258 units over the Chevrolet Camaro's 54,535 units.