The first image of the all-new Lexus UX compact SUV has been released in the lead up to its 2018 Geneva motor show debut next month.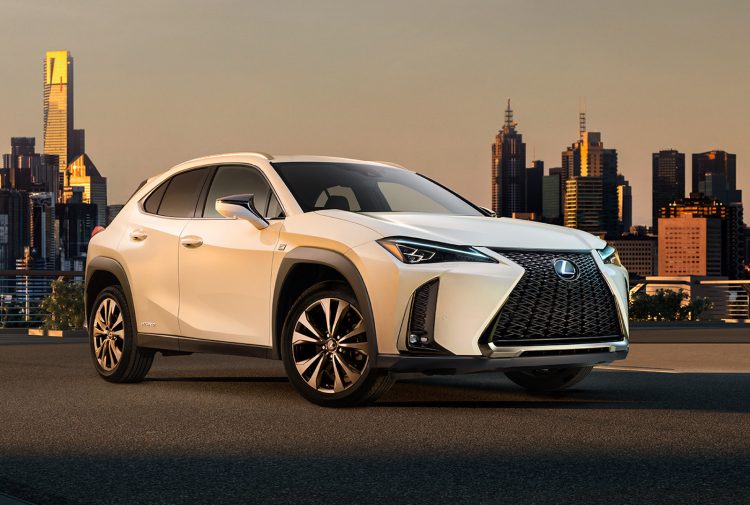 As suspected, the Lexus UX design is inspired by the dramatic concept car of the same name from 2016. The production version features a bold design, with sharp angles applied to every body surface. However, it is watered down compared with that outrageous concept.
No specific details have been revealed at this stage, only this image, but Lexus says the new model is underpinned by an "all-new platform" that provides "exceptional body rigidity" and a low centre of gravity. The platform in question is set to be the Toyota New Generation Architecture, also used on the Toyota C-HR. Describing the new model, Lexus said:
"With its brave design and imaginative technology features, the UX will offer strong appeal as a gateway model to the luxury brand in a dynamic and growing part of the market. The scene inside the cabin combines a highly focused driver's cockpit, a wide and inviting passenger space and a commanding view of the road."
The UX is expected to share some parts with the Toyota C-HR. This could extend to the use of its 1.2-litre turbo-petrol four-cylinder engine. In a recent teaser, the rear end of the UX was shown with a 'UX 250h' badge visible. This confirms it will come with a hybrid, at least as an option. A 'UX 250' might also join the range with either the 1.2 turbo or another engine such as the 2.0 turbo from '200t' models.
Lexus is yet to offer a product for the compact luxury SUV segment. When it arrives later this year it is likely to become one of the brand's most popular models. Whether it will overtake the RX as the company's best-seller globally is probably a stretch, but it might surpass RX sales in Australia.
All of the details will be revealed on or slightly before the opening of the Geneva show, which starts on March 6. Check out the video below for more, and a quick look at the interior.