Maserati has selected to unwrap the all-new 2014 Maserati Ghibli ahead of its public unveiling at the Shanghai Motor Show later this month. This is the first Ghibli since 1997.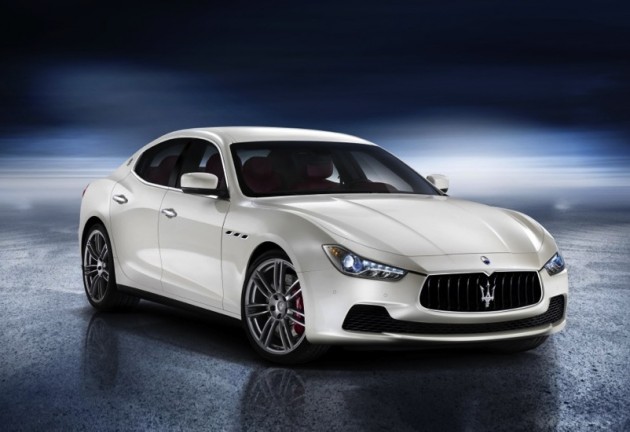 For the first time ever, Maserati will be offering a vehicle with a diesel engine. Yes, a Maserati diesel. It might sound inconsistent with the brand both morally and aurally, however, with a strong focus in markets such as China and Europe, fuel efficiency is a high priority.
Full details are still yet to be revealed. The new model will come in two turbocharged V6 flavours, potentially offering up to 301kW of power.
Meanwhile, the diesel unit is believed to come from Maserati's parent group, Fiat-Chrysler. Namely, the 3.0-litre turbo-diesel V6 as seen in the Chrysler 300 sedan.
In the Chrysler the engine produces 176kW of of power and 550Nm of torque. Don't be surprised if power is bumped up quite a notch in the Ghibli.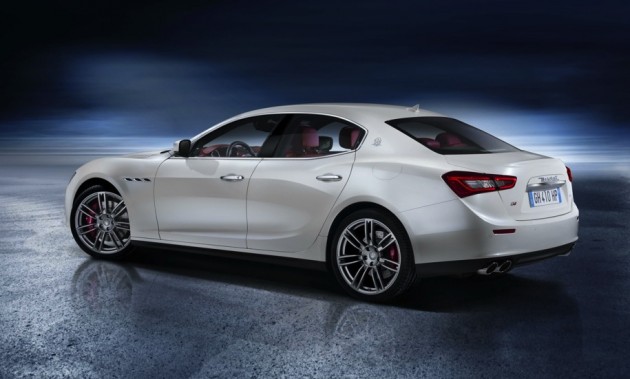 As far as the car itself, it'll become the company's smallest model, sitting beneath the recently launched Maserati Quattroporte in terms of size and prize. The Ghibli will go up against rivals such as the Audi A6, BMW 5 Series, and the Mercedes-Benz E-Class.
For Maserati, the new model will be an important addition to help it reach its annual sales goal of 50,000. The company said,
"It is Maserati's first saloon [sedan] in this segment and reflects the company's belief that a growing number of premium executive car buyers are looking to make an individual statement through a car that is distinctive, elegant and luxurious."
All will be unveiled, including possible Australian market entry details, at the 2013 Shanghai Motor Show which starts on April 20. Stay tuned for plenty of coverage.