It's official, the Ford Focus was the best-selling vehicle in the world in 2012, according to data from a recent Polk industry analysis report. It was followed by the previous year's top seller, the Toyota Corolla, and the Ford F-Series ute/truck.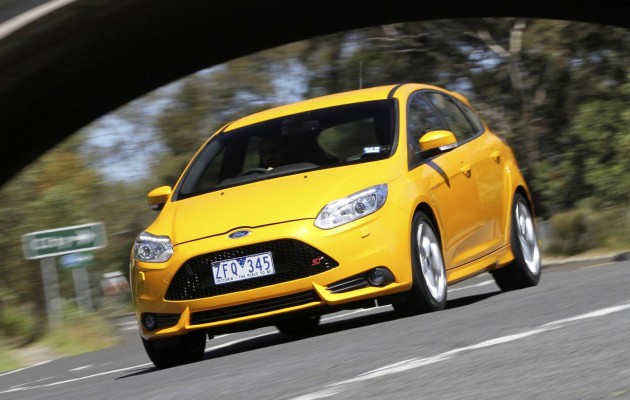 In Australia, the Ford Focus only just nudged into the top ten in the 2012 overall yearly sales figures, posting 18,586 sales. Australia's best-selling vehicle was the Mazda3, with 44,128 sales. Around the world though, it's a completely different story.
The Focus went to a whopping 1,020,410 buyers throughout the year, mostly thanks to Ford's 'One Ford' global model strategy, and the introduction of the Focus in China in March last year. According to reports, China accounted for most of the sales, with around 300,000 units.
Jim Farley, Ford executive vice president, global marketing, recently spoke about the achievement, saying,
"Since its launch in China in late March of last year, Focus sales continue to strengthen, with the car now ranking as the best-selling passenger car in China in 2012 for the first time ever.

"With additional manufacturing capacity added last year, we now have a tremendous opportunity to further strengthen our global small car sales in 2013, with sales off to a very strong start already."
Sitting in third place was another popular Ford, the F-Series truck, which went to 785,630 new homes last year. It's biggest market was the US, obviously. The F-Series has been the USA's best-selling pickup for an incredible 36 years.
Other vehicles that made up the top ten included the Wuling Zhinguang – China's best-selling vehicle – which actually just missed out on a global podium place being the fourth best seller. The Ford Fiesta, another 'One Ford' global model, was the sixth biggest seller around the world.
The Chevrolet Cruze, Honda Civic, and Honda CR-V made up spots eight, nine and ten.