Despite many denials that it will ever build an SUV, a rumour seems to suggest that Ferrari will indeed be building a high-riding, four-wheel drive wagon at the start of the next decade.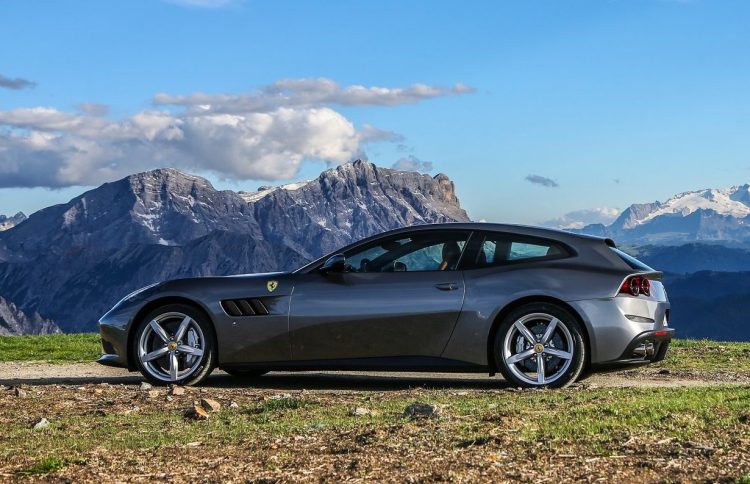 According to Car, the vehicle us under development, using the codename F16X, though insiders are apparently strongly denying the existence of an SUV in the Prancing Horse's product plans. Said to be twinned with the successor to the GTC4 Lusso, F16X is set to be a high-riding, four-door vehicle, with rear suicide doors for easier egress, and no B-pillar. This would make it the first four-door full-production Ferrari, aside from special models commissioned for the Sultan of Brunei in the 1990s and other special one-offs.
Powertrain-wise, F16X will allegedly not use the brand's V12, but rather a twin-turbo V8 like many of its rivals and like the latest GTC4 Lusso T and California T.
The four-wheel drive system may be more conventional than that used in the GTC4 Lusso's 4RM Evo system, which utilises a seperate gearbox in front of the engine to apportion a limited percentage of torque to the front wheels. A conventional transfer case or hybrid system could take its place.
Although Ferrari wishes to remain exclusive and keep volume at around the 7000 mark (per year), and has swore many times it would not follow rivals down the SUV path, an SUV is increasingly what well-heeled customers want, hence why Lamborghini, Aston Martin, Rolls-Royce and others have added the profitable wagons to their product plans. Expect to see this materialise by around 2021.