Ferrari has announced the all-new, all-insane Ferrari F12 Berlinetta. This is the replacement to the old 599 Fiorano, offering serious levels of grand touring performance. How serious? It is the most powerful production road car Ferrari has ever made.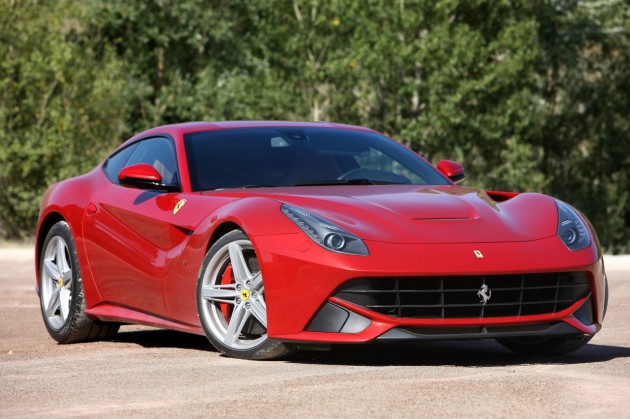 Featuring a new 6.3-litre naturally aspirated V12 engine, the F12 produces an almighty 545kW of power and 690Nm of torque; it's more powerful than the Ferrari Enzo, which deliveries 485kW.
Despite being matched up to a rear-wheel drive layout, the F12 can run from 0-100km/h in just 3.1 seconds. This makes it not only more powerful than the 599 predecessor (456kW), but also quicker (599: 3.7 seconds).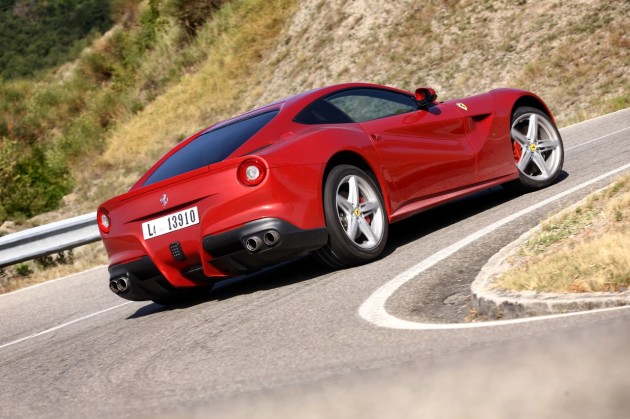 Like many new model vehicles, the F12 is more fuel efficient than the model it replaces. Ferrari says the F12 is up to 30 per cent more efficient in fact, offering a 16 per cent drop for its average fuel economy. This is partly thanks to a 70kg drop in overall weight compared with the 599.
Handling-wise, there's improvements across the board once again. The F12 features a magneride suspension setup which is capable of reacting up to 25 per cent quicker than the system used on the 599. With help from a complex rear differential, and the fact that the F12 offers a 40:60 front to rear weight distribution, there's also up to 28 per cent more traction out of the corners over the 599.
Inside, the F12 has grown to be more accommodating with more headroom and legroom, despite the smaller overall exterior dimensions compared with the 599 – 30mm shorter wheelbase, and lower and narrower. In the very back there's still adequate space for those interstate trips, with 500 litres of boot space on offer.
Ferrari F12 deliveries in Australia are set to commence in mid-2013, however, the order books are now open. Prices start at $691,100, which is actually well over $100,000 less than what the 599 retailed for.