Some more details are coming through on the next-gen 2014 BMW M3 and BMW M4 Coupe. According to an alleged VIN certificate, the performance models will get a tuned version of the company's 3.0-litre turbo inline six.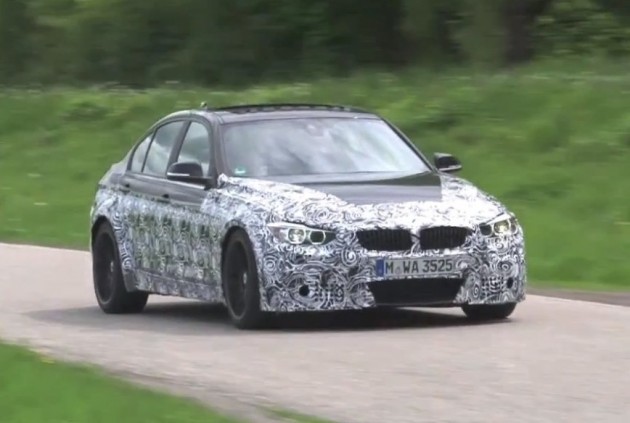 The certificate was recently picked up by a BimmerPost/F30Post member. It seems to show an 'S55' engine will be used in the M4 (coupe M3) of 3.0 litres capacity. It also outlines a power rating of 310kW. Although torque figures aren't mentioned, the new model is expected to offer around 535Nm.
Even though the power figure is just 1kW up on the current model, the torque is going to be the key player here, potentially climbing 135Nm. That's if the certificate is legitimate. Considering the new model isn't even in production, and judging by the "0001-01-01" production date, the power figure could be specific to a pre-production prototype.
BMW M is reportedly looking to cut down on weight with the next M3, hoping to get it down to around the same weight as the E46 M3 of 2001-2006. If the 2014 version tips the scales at roughly 1525kg, it would have a considerable advantage over the current 4.0-litre V8 version – which weighs 1655kg (auto coupe) – simply thanks to a better power-to-weight ratio.
BMW recently partnered up with large carbon fibre manufacturing firm SGL, which could mean we'll see more carbon on the next M 3 Series icon. The current model comes with a carbon fibre roof, and there's every possibility the new model will come with even more carbon panels.
Either way, BMW isn't likely to produce a new model that is slower than the last, however, in terms of power alone, we'll have to wait and see.
A concept version of the new model is likely to debut some time this year which could shed some light on the situation, before production gets underway by 2014.