Daimler has unveiled its first foray into the Chinese EV market, with the Denza 400.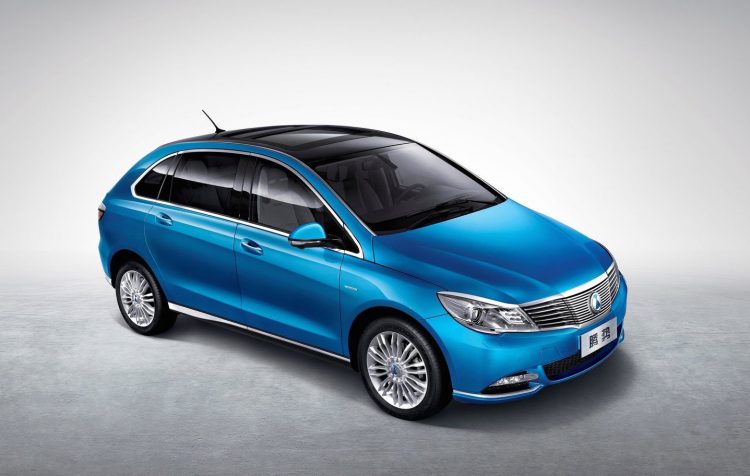 The Denza 400 is the baby of a collaboration between Mercedes's parent company Daimler, and Chinese EV specialist BYD. The joint venture goes by the name of BYD Daimler New Technology Co. Ltd. (BDNT).
When it was unveiled at the Beijing Motor Show earlier in the year, power was supplied by a 47.5kWh, producing 86kW/290Nm, with a claimed range of 300km. It would seem Daimler and BYD have been working away at refining the Denza 400.
As the name suggests, the Denza 400 has an increased range, now capable of 400km thanks to an upgraded 62kWh lithium-ion battery pack. The 400 is based on the existing BYD Denza, which shares a considerable amount of its underpinnings with the Mercedes B-Class.
One of its closest rivals (price-wise) is the Nissan Leaf, which has a range of 276km; smaller than the Denza. Daimler says the majority of the commuting Chinese public travels between 50-80km, so buyers may only have to charge their Denza once a week. Hubertus Troska, Daimler's Chinese representative, said:
"We are confident about the future prospect of new energy vehicles in the country. Daimler will continue to invest in research and development of efficient and eco-friendly new energy vehicles, which represent a key pillar of our China growth strategy."