The new 2.0-litre turbo four-cylinder engine developed and built by Lexus is now available in the RC and GS in Australia, called the RC 200t and GS 200t, respectively.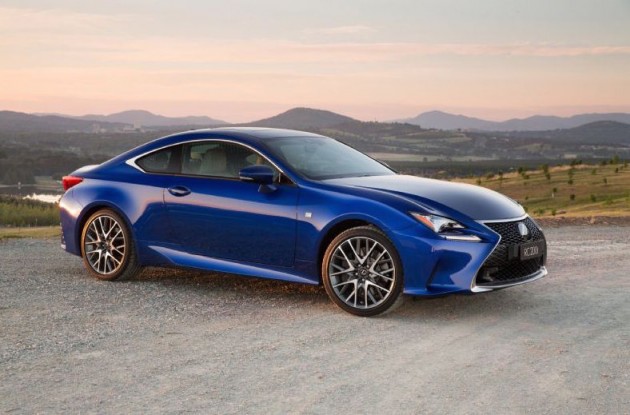 Most Lexus vehicles in the showroom with the outgoing '250' 2.5-litre V6 are either going to be or have already been replaced with the new, more powerful and more efficient 2.0-litre turbo four-cylinder. The engine is currently available in the NX small SUV and the IS mid-size sedan.
In the RC 200t it becomes the new entry-level variant, sitting under the RC 350, offering 180kW and a 0-100km/h time of 7.5 seconds. It's available in three trim grades, including Luxury, F Sport, and Sports Luxury, just like the existing RC 350. The F Sport versions for 2016 get a limited-slip differential for added sportiness, along with active cruise control as standard for the Luxury and F Sport.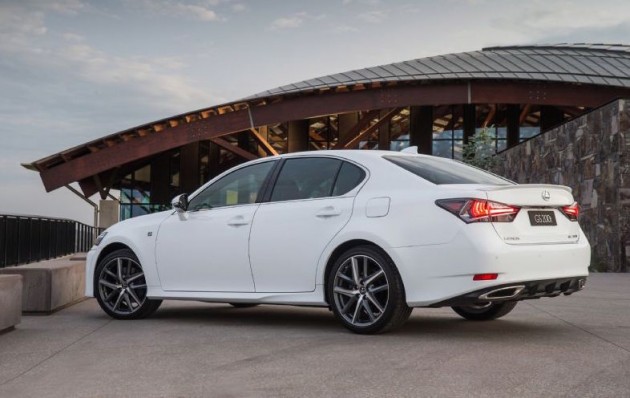 For the GS 200t, this replaces the GS 250. It offers 180kW, performing the 0-100km/h sprint in a respectable 7.3 seconds. Also coinciding with a 2016 update, the GS range gets a restyled front end, upgraded multimedia system, along with new exterior colour, alloy wheel, and interior trim options. The GS 200t is available in Luxury and F Sport guise only.
Lexus is on a roll at the moment, with a number of competitive new models in the showroom. And with the 2.0L turbo, the RC and GS should be a cracking drive. Lexus Australia boss Sean Hanley said:
"GS features a range of important updates and the addition of the GS 200t model will deliver new levels of performance and efficiency in the GS midsize sedan. The new RC 200t model is an ideal entry level model in the RC coupe line, delivering outstanding performance"
The new models are available now, with prices starting from the following (excluding on-road costs):
2016 Lexus RC 200t Luxury – $64,000
2016 Lexus RC 200t F Sport – $73,000
2016 Lexus RC 200t Sports Luxury – $83,500
2016 Lexus RC 350 Luxury – $ 67,00
2016 Lexus RC 350 F Sport – $76,00
2016 Lexus RC 350 Sports Luxury – $85,500
2016 Lexus GS 200t Luxury – $75,000
2016 Lexus GS 200t F Sport – $83,000
2016 Lexus GS 300h Luxury – $78,000
2016 Lexus GS 300h F Sport – $86,000
2016 Lexus GS 350 F Sport – $94,400
2016 Lexus GS 350 Sports Luxury – $105,500
2016 Lexus GS 450h F Sport – $106,000
2016 Lexus GS 450h Sports Luxury – $117,500