Sources have confirmed with PerformanceDrive that Ford Australia dealers will soon be offering high-output Roush tuning kits for the new Mustang GT V8.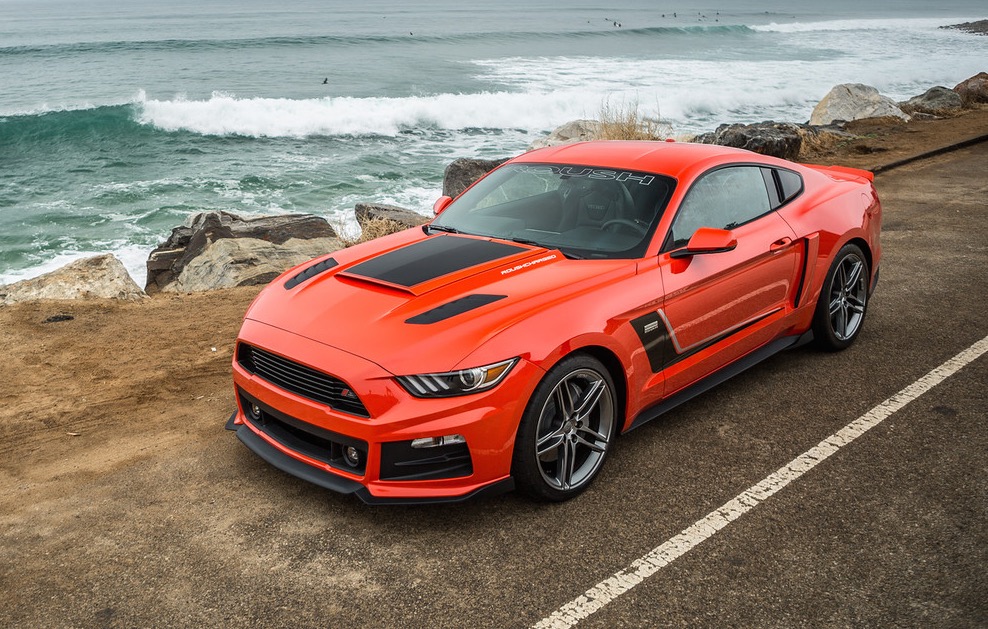 It's understood Ford showrooms all around the country will be offering kits as a factory-backed option. Roush, famous for developing aftermarket components and upgrade packages for the Mustang, has worked with Ford to devise kits that will be backed by factory warranty.
A similar setup has been available in the US market for some time. Given the instant success of the Mustang which has just landed in Australia, fans are only going to be too pleased to hear there will be tasty options on offer.
Sources say the kits will become available next year. Ford has already sold out all of its 2016 allocation, so existing customers will miss out but we're sure dealers will be more than happy to fit any options even after sale.
Specifics surround the packages are yet to be detailed but we're told there will be a supercharger setup which takes power output up to around 450kW (600hp). This will be a big jump on the standard GT V8's 303kW output.
Engine computer tuning is set to be part of the mix, along with additional engine accessories and aftermarket-like components to help improve overall performance. Some styling tweaks are also likely to be offered, including unique Roush badges.
It's unknown at this stage if packages will be offered for the EcoBoost variants, however, we're guessing styling tweaks will be interchangeable. Roush does offer some tuning for the EcoBoost versions overseas.
In related news, if you're interested in buying a new Mustang, our car buying team tells us that orders placed today can expect delivery halfway through 2016. From Monday though (December 7), dealers say deliveries aren't expected until 2017.
Be sure to fill out this quick form to get the best price on a new Mustang anywhere in Australia.