A teaser image of the new 2013 Renault Clio has leaked online, showing what appears to be the rear corner of the upcoming hatch. The new model isn't set to debut until the 2012 Paris Motor Show later this year.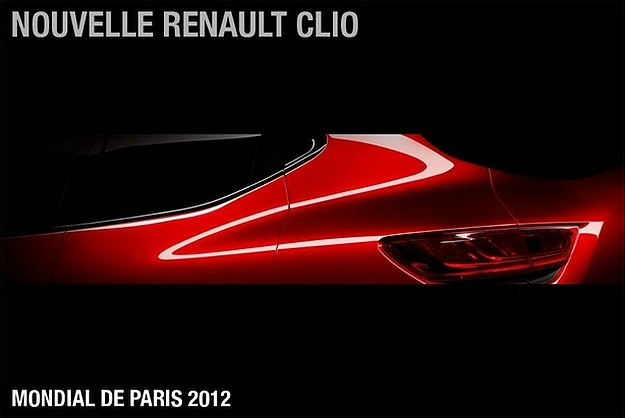 The image was apparently leaked at a recent Renault shareholder's meeting. The image shows a flowing yet bulging rear quarter line, with embedded taillights. There's also a thick wrap-around C-pillar leading up to the roof.
As for details revealed with this image? Unfortunately there is none.
The 2013 Renault Clio is set to feature a more flowing design language overall compared with the current model, with slightly bolstered wheel arches and a fatter/shorter overall stance.
The new model will be a bit larger than the current model too, offering increased cabin space, and is set to come in five-door form. Despite the growth, the new model is slated to shave up to 100kg from its weight.
Powering the new model will be a range of small petrol and diesel engine options, including a new entry-level variant featuring a 0.9-litre three-cylinder unit producing around 67kW. A RenaultSport version is also likely, showcasing a screaming turbo engine once again.
Renault Australia will launch the new model during early next year. The company is looking to expand the range too, providing entry-level variants as opposed to the current RS-only arrangement.
An unveiling will take place at the 2012 Paris Motor Show, starting in September.