Hyundai has released this rather interesting outline of a Hyundai i-oniq concept that the company will unveil in full at the 2012 Geneva Motor Show in March.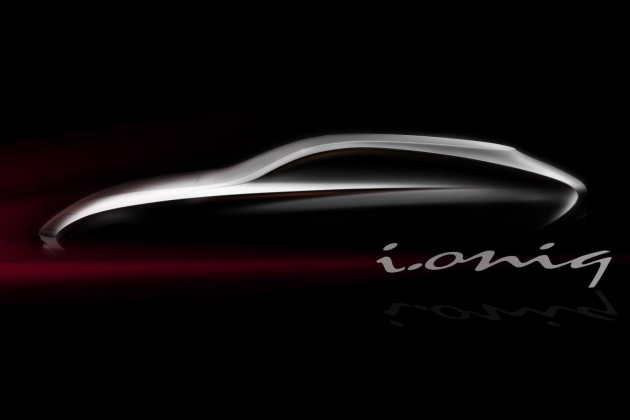 Leaving a lot to the imagination, the Hyundai i-oniq concept appears as though it will be a very futuristic compact hatch design, previewing an all-new design philosophy for Hyundai.
From the image, it's hard to comprehend what the concept car will look like. Do the lines represent the actual edges of the vehicle? If so, there's a very sharp front end which almost harks back to the early Chevrolet Corvette days, while the rear shows of a high-rise hatch layout similar to a shooting brake design.
The concept is set to be Hyundai's next step in the 'fluidic sculpture' design philosophy which is currently seen on a range of new models. Hyundai's European Chief Designer recently said,
"Two strong arched curves define the silhouette of i-oniq, creating a playful contrast between the sharp character lines and soft but muscular features."
As for specifications, we'll have to wait until the Geneva show, or at least some leaked/updates for more details. The Geneva Show starts March 8. We'll keep you posted.