Monaco, the glamorous sovereign city state nestled in the coastline of the French Riviera. It's a known real estate hotspot for the ultra-rich and powerful, and also a popular destination if you want to do some supercar sightseeing.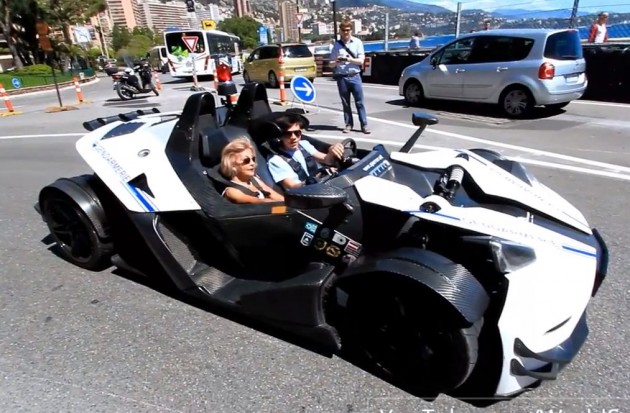 So, one might wonder, a city packed full of some of the fastest cars in the world, what sort of police cars can you expect to see in the region? A KTM X-Bow police car of course. According to the video description, the KTM is a chase car for the Austrian gendarmerie (military police).
The KTM X-Bow police car is not your average X-Bow either, it's the R version. The R version is powered by an Audi 2.0-litre TFSI turbo four-cylinder producing 224kW and 400Nm – up from the standard 177kW. This version has also been tuned by renowned Audi tuner, MTM, so it produces 235kW.
A video has popped up on YouTube showing one of these police KTMs going for some hot laps around the Monte Carlo street circuit in Monaco. On the second lap the driver is given a warning by local police to slow down. Click play below to check it out.