The 2012 BMW M5 has apparently just set a new Nurburgring production sedan lap record of 7:55; that's 18 seconds ahead of the previous E60 BMW M5 lap time of 8:13.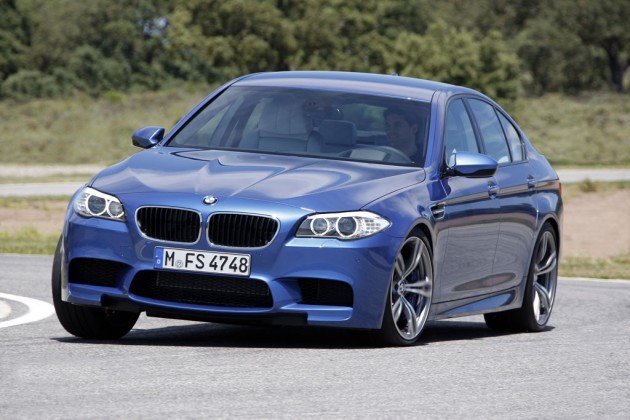 Although it is a bit of a rumour at this stage, according to various international reports, the new M5 was driven to its 7-minute and 55-second lap time by a factory BMW driver – perhaps one of the RingTaxi drivers?
If the time is true, it means – before the car has even been released onto the market, mind you – the 2012 BMW M5 holds the quickest Nurburgring production sedan lap time.
The only other sedans that come close are the Porsche Panamera Turbo (7:56) and the Cadillac CTS-V (7:59).  The CTS-V is generally regarded as one quick bit of kit, with its 7.0-litre supercharged V8 outlaying 415kW and 747Nm onto the road, it is quite heavy though. Compared with the M5, which weighs 1870kg, the CTS-V squashes the scales at 1930kg.
The Nurburgring Nordschleife (north loop) is famous for sorting out the real cars from the wannabe sports specials. If the BMW M5 lap time is true, it means it compares well with the Ferrari 430, a car which also laps the course in 7:55.
We're not so sure though, a Ferrari 430 is a supercar while the Beemer is a big, and much heavier, luxury car. Tell us what you think – is the time possible?