Interested in blitzing track days and have a chequebook too thick to close? May we suggest not wasting your time looking at any more Lotus lightweights or Caterham-style semi-open-wheelers and just buying this? It's a road-registered Porsche 962. Need we say more.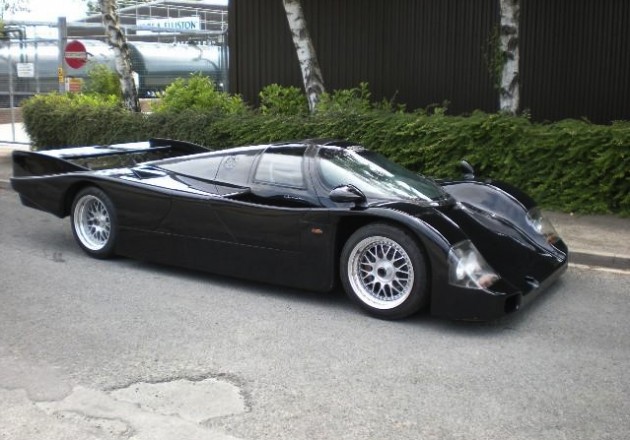 For those who don't know, the Porsche 962 is a Le Mans-winning Porsche racing car that dominated sports car racing back in the Eighties and Nineties. This absolutely epic 00 of 00 build number example is the perfect way to demolish your mates at track days. Unfortunately, it's for sale in the UK and is thus registered there. But let's just dream about what could be for the moment.
The car is built on an aluminium Fabcar monocoque chassis incorporating an in-built roll cage system built by an American company called Dyson Racing IMSA. Dyson Racing specialises in building racing Porsches to comply with the International Motor Sports Association. The body is then made completely of carbon fibre, for the ultimate level of lightweight performance and rigidity.
In the back, there's a 993-derived Porsche 911 Turbo 3.6-litre twin-turbo engine. The original racing-specification 2.8-litre couldn't really be registered for road use, but it doesn't matter, the 993 engine is good for around 433kW (580hp) and 740Nm of torque. Pushing a car weighing just 830kg, the power to weight ratio is through the roof.
If you're still hungry for more coolness, the road-going Le Mans car, just to repeat, the road-going Le Mans car features air jacks, a 120-litre long-range fuel tank, hydraulic suspension on the front (perfect for Maccas drive-thru), and a Derek Bell-signed plaque in the door jam with the build number 00.
The car is currently for sale at Specialist Cars of Malton through 911uk.com. The price hasn't been mentioned but it's a fair bet that it wouldn't be cheap. Above being the one of the coolest cars on sale, it's possibly the most intimidating traffic light racer as well.