Images of the new 2012 991 Porsche 911 have been revealed onto the internet. It's unknown how the 991 Porsche 911 leaked images came about, either way, it's the new Porsche 911 in full production trim with no camouflaging or disguise. The 991 Porsche 911 isn't set to be officially unveiled until the 2011 Frankfurt Motor Show next month.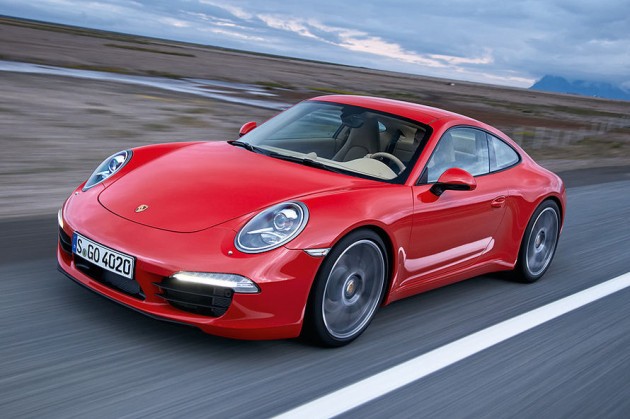 So what do these images reveal? The headlight design for one, which seems to be very similar to the current 997 Porsche 911 headlight design. These new headlights are said to be completely LED though and feature a more modern internal layout. A string of LEDs is also placed onto the corners of the front bumper bar.
As earlier reported, the new 991 Porsche 911 is larger than the outgoing 997 911. Overall length is said to be stretched out by around 56mm, while 10mm of that is placed into the wheelbase. This will provide the new 991 911 with more interior room for both the front and rear passengers. Meanwhile overall roof height is down by around 11mm.
Even though this is an all-new 911, the exterior design certainly doesn't show it. The front and rear ends particularly. From a distance it would be hard to spot any major change. On the rear, there's new slimmer taillights and a completely new rear end with revised contours. It's almost as if a piece of string was pressed over the entire rear corner, leaving a solid panel line that runs the width of the car. There's also a new pop-up rear spoiler which comes out just behind the engine cover vent, instead of the entire engine cover doubling as a spoiler like the existing 997 911.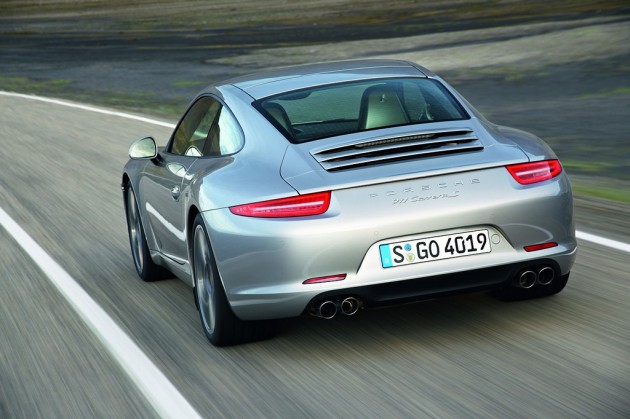 Other details which have already been revealed include the engine packages. The new 991 911 Carrera will come with a 3.4-litre flat-six engine developing around 257kW of power, while the 991 911 Carrera S will come with a revised 3.8-litre flat-six as seen in the current model. The Carrera S will offer around 294kW of power. Engines will be matched up to the option of a seven-speed manual transmission or a seven-speed PDK dual-clutch auto.
Inside, the interior layout, as previously reported, shows a more high quality design, with increased detailing added into the door trims and a new Panamera-style centre dash fascia. There's a slab-like centre console in place as well, which houses the gear shifter on a raised platform.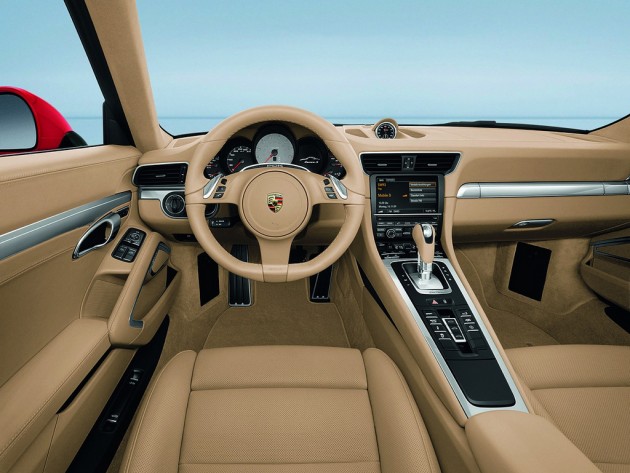 Full official details are expected to be released during the lead up to the 2011 Frankfurt Motor Show, which starts September 13. We'll keep you updated with any extra details as they are released. In the meantime, what do you think of the new look 991 Porsche 911?
Also check out:
– Next (991) Porsche 911 to get electro steering and seven-speed manual
– Video: 2012 (991) Porsche 911 official teaser