If the Mercedes-Benz GL-Class is a bit too square at the back to suit your needs but you still like the idea of an uber-large SUV, a new model is reportedly in the works which might fit your bill.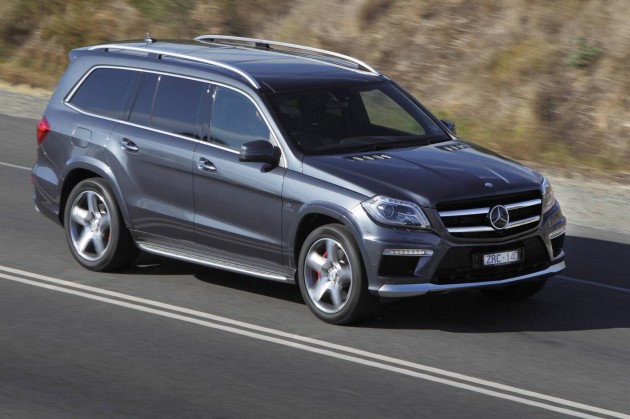 According to a recent Autobild report in Germany, Mercedes-Benz is apparently working on a 'GL Coupe' model featuring the same ginormous underpinnings as the GL, with five doors, only with a swooping roofline. Think of it as like an SUV shooting brake.
The company could be eyeing the competition on this one, getting ready to offer a rival to the expected introduction of a BMW 'X7' and an Audi 'Q8'. Both of the rival manufacturers are said to be planning similar style models.
For BMW, the X7 is set to be a larger version of the current X6, with seven seats, while the Audi Q8 is expected to be a more luxurious and grander version of the current Q7 large SUV.
Nicknamed the GLC, the new Mercedes would likely feature a range of turbo-petrol and turbo-diesel engine options as seen in the GL, with an AMG model potentially arriving further down the track.
Mercedes-Benz is a little behind when it comes to offering SUVs. The current showroom range includes the ML-Class, the large GL-Class (pictured), and the rugged military-grade G-Class. There is no rival to the BMW X1/Audi Q3 or BMW X3/Audi Q5.
A new junior 'GLA-Class' has been previewed though with the GLA concept. A production version is set to appear in 2014, ready to take on the likes of the BMW X1/Audi Q3.