News of Porsche's plans to introduce a Ferrari 458 rival are circulating around once again, and now we hear the new model, dubbed the 988, could come with an eight-cylinder boxer engine.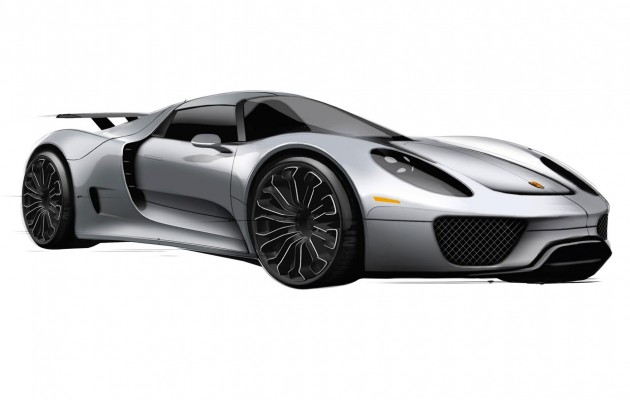 According to a recent Autocar report Porsche has reached the limit of the traditional flat-six engine in terms of capacity and horsepower. The German company has been using a flat-six for decades now, with outputs spanning from around 150kW in the early days to 412kW in the case of the current 911 Turbo S.
For the new 988, engineers are apparently working on a flat-eight engine of around 4.0 litres in size, pressurised by four turbochargers. Power is tipped to peak at around 600hp (450kW) to help it well and truly tackle the 425kW Ferrari 458.
At the moment the nearest ideal Porsche offers to fight against the 458 is somewhere between the 911 Carrera S and the 350kW 911 GT3. However, even the GT3 is stretching to match the performance and engine power of the Ferrari.
Earlier this year the track-focused GT3 was under scrutiny due to a recall. Porsche eventually had to halt production to rectify the issue. Many believe the engine is simply too highly strung to maintain a high level of performance in production car conditions, hence why Porsche is said to be working on an eight-cylinder unit.
The new '988' is set to be mid-engined and could borrow plenty of inspiration from the flagship 918 Spyder in terms of design and dynamics.
As for a market entry date? Be ready with your cheque book in 2017.
Image: early Porsche 918 Spyder design sketch