We know how Tesla's passenger car range looks, having been acquainted with the final piece of that puzzle, the Model 3, last March. Since then, Elon Musk has shocked the world by announcing the Tesla phenomenon will spread to heavy-haulage trucks, public transport and the much-vaunted all-American pickup.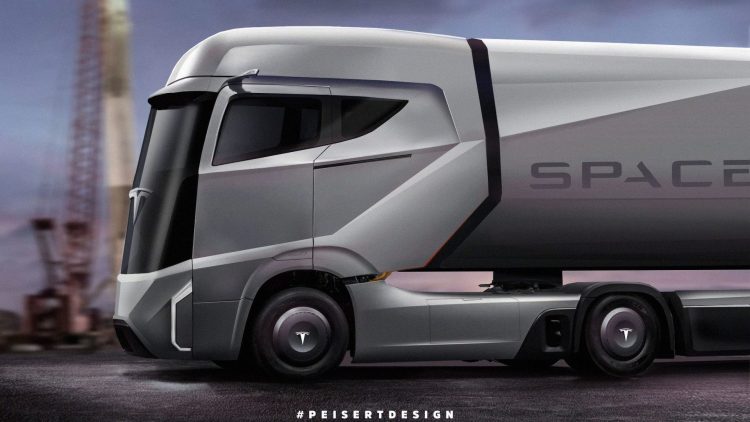 Precious few have seriously ventured a crack at what a Tesla truck may look like, but we reckon Peisert Design's effort, featured here, might be bang on the money.
Starting with the Mercedes-Benz Futur Truck 2025, itself revealed shortly after Tesla's announcement as part of a sweeping effort by Daimler to introduce electric trucks, Peisert has created a futuristic aesthetic which utilises the space left by a dirty, smog-producing diesel engine and reshapes the cabin.
A large windscreen maximises the driver's view, which in all likelihood he/she will be free to relax as Autopilot takes care of the driving duties. Dramatic creases and aerodynamic flourishes give you the sense that Elon's hauler will be very forward-looking. Hindsight is taken care of via cameras instead of the giant wing mirrors you would normally get in this class of vehicle. The background and trailer cleverly tie in with Elon Musk's other company, Space X.
Timing is unknown at this stage for the introduction of a Tesla truck. Elon Musk recently replied to a tweet, saying the "Model 3 is the overwhelming priority" at the moment.