The upcoming Chrysler 'Hellcat' engine, which is set to be the company's most powerful V8 ever, seems to be causing some in-company rivalry with the SRT Viper V10. There's some speculation that suggests the V8 could produce as much as 700hp (522kW), which would make it more powerful than the Viper.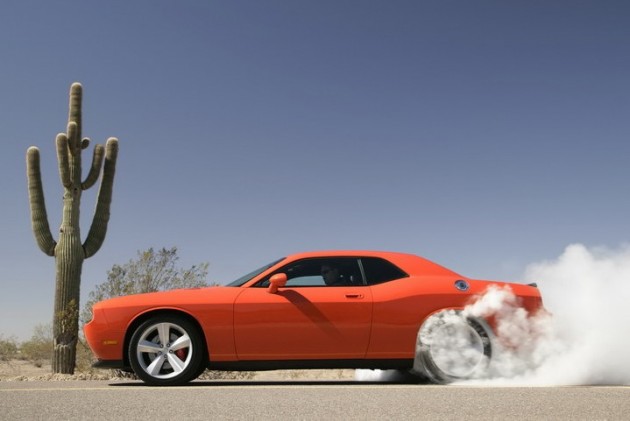 A V8 with 522kW? It sounds like the makings of an Italian supercar, only this new unit will find home in the next-generation Dodge Challenger SRT8. The problem with this is Chrysler might not be inclined to shunt the Viper out as the company's most powerful car, especially given the fact it is the flagship. Speaking with Hot Rod magazine recently, SRT boss Ralph Gilles said,
"We have a situation where, you know – we may have a situation – where the flagship car is not the most powerful car in our arsenal… how do we explain that to ourselves? So we have an internal horsepower race as well as an external one."
The latest SRT Viper comes with an 8.4-litre V10 producing 477kW and 814Nm. It's capable of 11.1-second quarter mile times and is the company's most expensive model.
According to a recent Automotive News report, Chrysler is looking to trump the Ford Mustang GT500 with its Hellcat engine. This means it will need to produce more than 494kW. The US publication suggests around 700hp could be on the cards.
If Chrysler decides to contradict itself somewhat and introduce such a massively powerful V8, we could see the next Dodge Challenger become one of the first factory four-seat production cars capable of a 10-second quarter mile.
For now, the most powerful production V8 engine that Chrysler makes is the 6.4-litre HEMI with 350kW. It was available in the previous Dodge Challenger SRT8, and is still available in the 300 SRT8 and Jeep Grand Cherokee SRT.