M-Sport has lifted the veil on the vehicle it hopes will take out next year's WRC title, the 2017-spec Ford Fiesta WRC.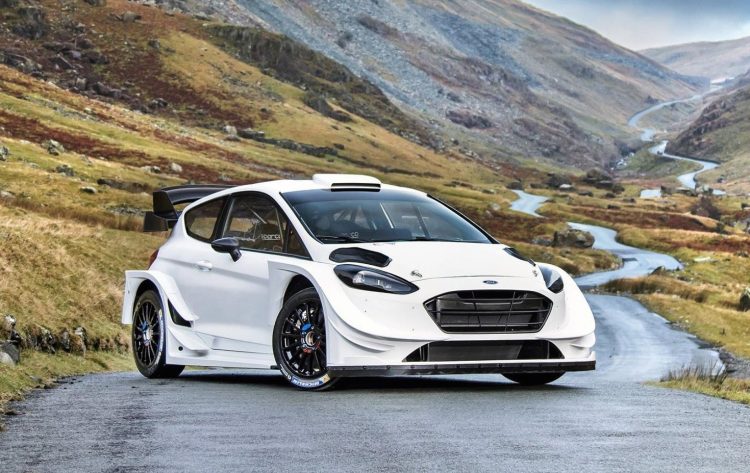 The Fiesta WRC is powered by a 1.6-litre EcoBoost direct injection engine, producing 283kW of power and 450Nm of torque, channelled to the ground via a six-speed sequential gearbox with hydraulic shifts. To match the power, there's four-piston monoblock brake calipers, with the Fiesta WRC riding on redesigned, fully-adjustable MacPherson struts.
This is not a copy and paste job from last year's Fiesta RS WRC either. According to M-Sport, 95 per cent of the car has been redesigned from scratch for the 2017 season. Chris Williams, M-Sport head of engineering said:
"More than 95 percent has been designed from scratch and our team has had whatever they've wanted to build the best possible car. No expense has been spared, and we start the 2017 season with one goal in mind – returning to the top step of the podium.

"Every team is starting on an equal footing and I'm confident that we have produced another car which is capable of challenging – and winning – at the very highest level."
The 2017 Fiesta WRC has already undergone 6392km of testing, with more to come next week, according to M-Sport. During the testing phase, Chris Williams said it has not "been an easy ride, but everyone realised how much potential this car has early on" in development.