Buick has unveiled an interesting new concept car at the Detroit auto show, called the Avista concept. It's designed as grand touring coupe of the future.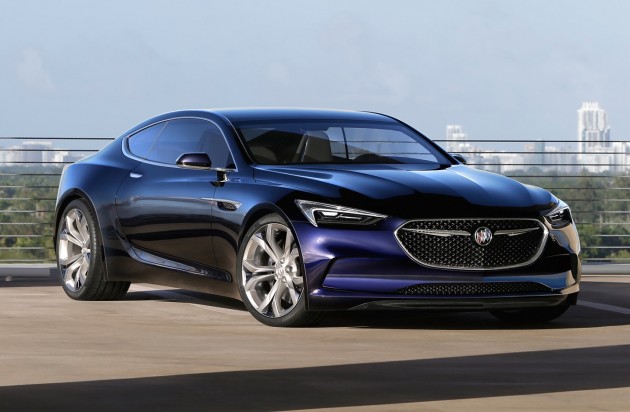 Starting with the styling, the Avista takes on a bold and curvaceous theme, with a big open front grille, contoured bonnet, front guard vents for that sporty look, beefy rear haunches, and 20-inch alloy wheels. Duncan Aldred, Buick global sales and marketing vice president, said in a statement:
"The Avista embodies the dynamic soul of Buick. It is a modern expression of the brand's heritage of sophisticated performance, communicated with beautiful elegance."
Underneath it all is a similar platform as seen on the latest Chevrolet Camaro. It uses a 2811mm wheelbase, with a front engine and rear-wheel drive powertrain. Specific engine details haven't been mentioned, but it does comprise of a twin-turbo V6 producing around 300kW.
As for the cabin, it's a plush and very luxurious place that's also filled with technology. Sitting in the dash is a fully digital instrument cluster that blends across into the central infotainment system. There's also Superior Blue and Mist Gray leather, and lots of carbon fibre and aluminium trimmings.
Of course, the biggest news is the potential for this beast to go into production. And then there's the potential of it being a future Holden. Holden has already confirmed there is a halo sports car on the way. We'll have to wait and see if this is it.