Renowned Audi/Volkswagen tuning company AWE Tuning has broken the world quarter-mile record with its comprehensive upgrade package for the Audi S5.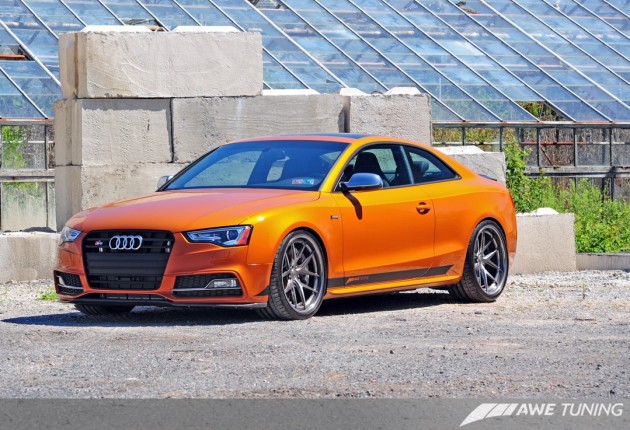 AWE Tuning ran a quarter mile in 11.883 seconds running on regular 93 octane (US) petrol, which the company claims is a world record for a B8 or B8.5 S5 running on regular fuel.
The car in question is one of AWE's research and development cars and it is used as a daily driver by staff, with its distinct Samoa Orange exterior colour. AWE VP of marketing Jesse Kramer said,
"We wanted to see what we could do with no prep. Spare tyre was still in, all the seats in, 20-inch wheels and pump fuel. We've said in the past that we enjoy operating at the intersection of performance and complete practicality. This new record still demonstrates that."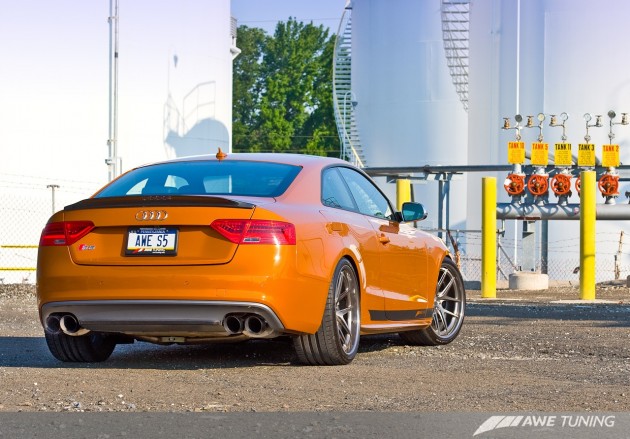 Specifically, the tune is for the B8 and B8.5 model Audi S5 and its 3.0-litre supercharged V6 petrol engine, as well as the S-Tronic seven-speed dual-clutch automatic transmission. The kit used on the car that ran the time consists of the following upgrades:
AWE Tuning B8.5 Stage 2 pulley kit with G.I.A.C. Stage 2 performance software
AWE Tuning S5 3.0T performance exhaust with 102mm diamond black tips
AWE Tuning Audi B8 3.0T resonated downpipes
AWE Tuning B8.5 S-FLO carbon intake kit with S-FLO Filter
AWE Tuning ColdFront heat exchanger with protection screen
AWE Tuning ColdFront reservoir
AWE Tuning ColdFront coolant pump
AWE Tuning vent-mounted boost gauge with AWE Tuning 3.0T boost Tap
G.I.A.C. DSG DL501 S-Tronic transmission software
H&R Street Performance coilovers
H&R 30mm adjustable front and 24mm non-adjustable rear sway bars
Brembo 380mm GT brake kit
Forgeline 20×10-inch VX3C Concave wheels 275/30R20 Falken Azenis FK453 tyres
SPC adjustable front control arms w/AWE Tuning wiring harness relocation kit
EuroGear carbon fiber front splitter
All AWE parts can be bought and bolted straight onto the Audi S5. Need more convincing? The video below shows the record-breaking run.