Renowned tuning company Romeo Ferraris from Italy is developing a tuning package for the awesome new 2012 BMW M5. Full results are yet to be finalised but they are talking around 483kW.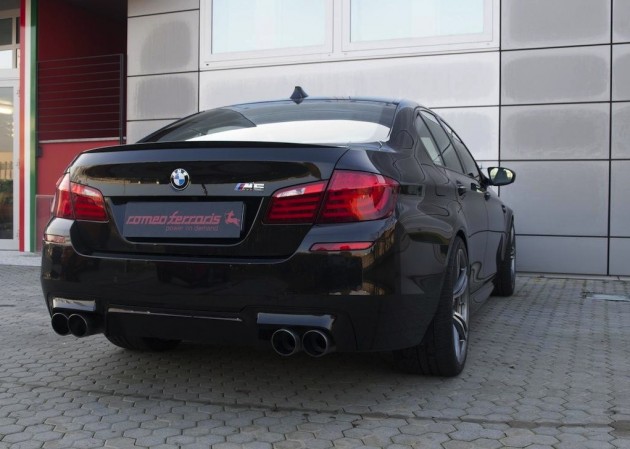 In its standard form the 2012 BMW M5 is a weapon already, featuring a 4.4-litre twin-turbo V8 producing 412kW of power and 680Nm of torque. It's able to sprint from 0-100km/h in just 4.4 seconds, with launch control, and is limited to 250km/h.
Romeo Ferraris is designing a new exhaust system for the M to allow it to breathe easier, as well as an engine computer retune to provide more fuel and air under hard acceleration.
So far the company has simply released some teaser images, however, increases of around 71kW and 110Nm are expected. This would result in a sedan with a whopping 483kW and 790Nm.
If traction isn't an issue, 0-100km/h times could drop to around the 4.0-seconds mark.