Volvo Cars has reported its 2017 sales figures and revenue, with global sales up 7.0 per cent compared with 2016 figures. The drive has been largely thanks to demand in China.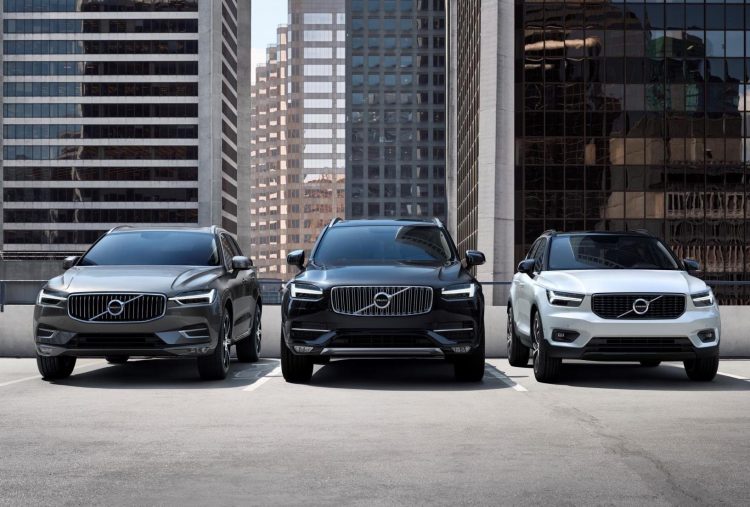 Volvo sold 571,577 vehicles in 2017, resulting in an operating profit of SEK14.1 billion, which is up an impressive 27.7 per cent on the 2016 profit. The company says this is a new record. Net revenue also increased 16.6 per cent to SEK210.9 billion.
The company says the results underline the transformation of its finances and operations in recent years. The Chinese market has been the biggest springboard for sales though, where units were up 25.8 per cent. Volvo will soon produce its performance Polester models in China, remembering it is owned by Chinese company Geely Holding. Håkan Samuelsson, president and CEO at Volvo Cars, said:
"Our business has transformed completely since 2010 and we are now gearing up for a phase of global, sustainable growth. We are investing in all parts of our organisation and have laid out clear strategies around electrification, autonomous drive and connectivity."
In Australia, the success wasn't echoed. The local arm shifted 4681 vehicles during 2017, which is down a disappointing 20.4 per cent. And this is despite the launch of the new XC60 mid-size SUV. The new XC40 small SUV is yet to launch in the country but it is expected to help turn the stats around this year. Its most popular model in the country was the XC60, which actually reported a drop of 11.4 per cent in sales.