The Middle East is usually regarded as a mecca for speed freaks and the home to loads of super exotic and very rare one-off supercars. So, one might ask, how do the local law enforcement workers keep up with it all? A Lamborghini Aventador police car of course.
The Australian police get a Holden Commodore or a Ford Falcon, Dubai police get a Lamborghini Aventador. It has a kind of cliche ring to it doesn't it?
Yep, the City Police in Dubai have just received this Aventador which will be used for high speed patrol services. The 6.5-litre naturally aspirated V12 producing 515kW and 690Nm should be able to pull over most drivers in the city, or at least keep up with them.
The Aventador is able to cover 0-100km/h in just 2.9 seconds, which should be enough to pounce on speeding motorists that pass by. With a top speed of around 350km/h, it'll put up a strong chase.
Although it's very easy to assume the police will use the car only for serious high-speed pursuits, deputy polic director Gen Khamis Matter al-Muzaina says the supercar will also be used to show off "how classy Dubai is".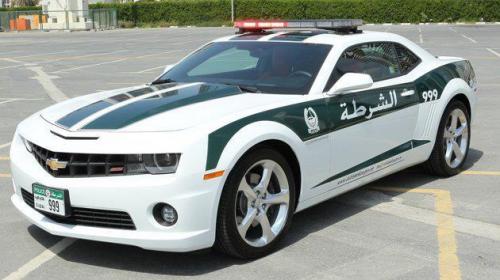 According to reports the police force are also set to enlist the services of Chevrolet Camaros as police vehicles in the near future.
If you've ever wondered how rich the city is, if this is what the government can whip up, you imagine the sort of money and taxes the citizens are pushing. In Australia the Aventador retails for $700,000 and is one of the most expensive cars on the market.