Following major surgery on his shoulder earlier this month, Sergio Marchionne, CEO at Fiat Chrysler Automobiles, has passed away at age 66.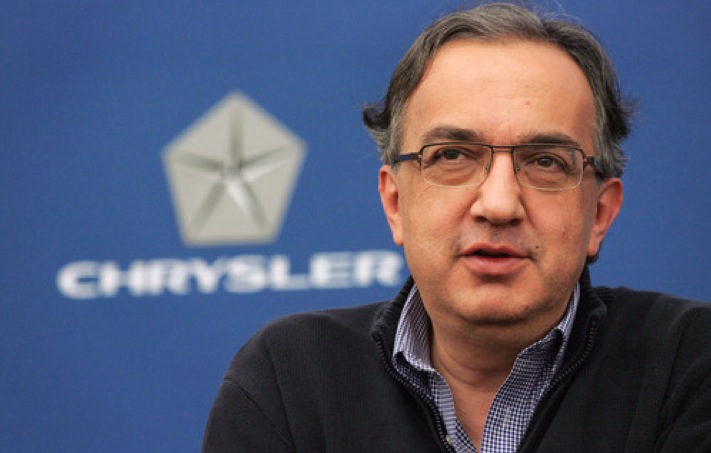 Marchionne's last public appearance was on June 26, where he presented the new Jeep Wrangler to military police, the Carabinieri, in Rome. According to reports he went in for surgery on his shoulder on July 5, for pain he had been suffering. But it's understood it was a sarcoma, a type of cancer, that was being operated on.
FCA released a statement over the weekend concerned about Marchionne's suddenly declining health following the surgery, and even announced Mike Manley as replacement CEO for FCA. In a statement, John Elkann (pictured below), chairman of FCA and Agnelli family member (founders of Fiat), said:
"Unfortunately, what we feared has come to pass. Sergio Marchionne, man and friend, is gone. I believe that the best way to honor his memory is to build on the legacy he left us, continuing to develop the human values of responsibility and openness of which he was the most ardent champion. My family and I will be forever grateful for what he has done. Our thoughts are with Manuela, and his sons Alessio and Tyler."
Sergio Marchionne, a known workaholic, smoker and coffee drinker, helped pull Chrysler out of bankruptcy and save Fiat Group. He planned to retire as CEO at FCA in April next year, after finalising the company's 2014-2018 business plan.
Marchionne was perhaps one of the busiest auto executives around, with his occupation list spanning as far as CEO or Ferrari, CEO of FCA, chairman of Maserati, chairman of SGS, and chairman of CNH Industrial. The Italian-born exec, who almost always wore a black woolen sweater, will be remembered as one of the most influential executives in automotive history.