BMW Australia has announced a huge price reduction of a whopping $30,000 on the awesome BMW M3 Coupe. As part of the deal, a new 'Pure Coupe' special package has been put together, equipping the M3 with unique features.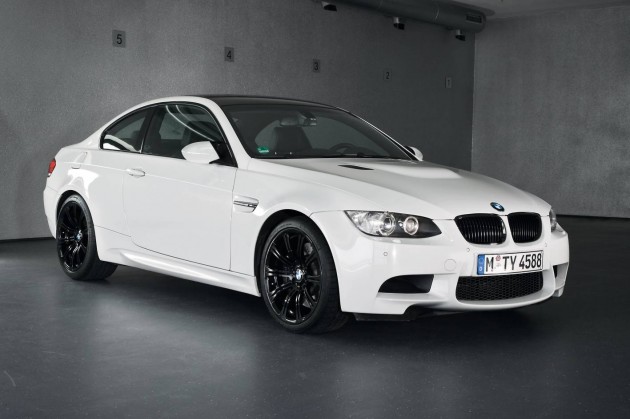 The BMW M3 Pure Coupe still comes with all the usual features you'd expect on a top-line performance 3 Series, such as satellite navigation, parking sensors front and rear, bi-xenon headlights, and of course that iconic carbon fibre roof.
Leather isn't standard with the 'Pure' edition though, instead, it gets perhaps a more desirable Anthracite cloth trim with leather accents, as well as the Titanium Shadow highlights for the dash and doors.
BMW says production isn't limited in numbers specifically, however, with the new M3 only around a year away, production of the current model is expected to end soon. Phil Horton, BMW Group Australia managing director, recently said,
"Although the M3 Pure Coupe isn't limited in tems of numbers, the limited production time will mean that this opportunity will be gone before you know it, so get in quick."
The current version is powered by a 4.0-litre naturally aspirated high-revving V8 engine producing 309kW and 400Nm. It's able to sprint from 0-100km/h in 4.9 seconds. Grunt is sent through either a six-speed manual or a seven-speed M-DCT auto, and into the rear wheels.
The next-gen M3 is likely to be powered by a new six-cylinder turbo engine, possibly around 3.2-litres in capacity. It will be more powerful than the current model, and more fuel efficient.
Still, at this price point, it becomes the cheapest high performance premium sedan on the market, sitting below the Mercedes-Benz C 63 AMG Coupe ($156,900), and even the Lexus IS F ($126,800).