Shelby American, the company usually associated with high-powered Mustang muscle cars, has turned its attention to the F150-based Ford SVT Raptor to see what it can do for it. The finished product has just debuted at the 2013 New York Auto Show.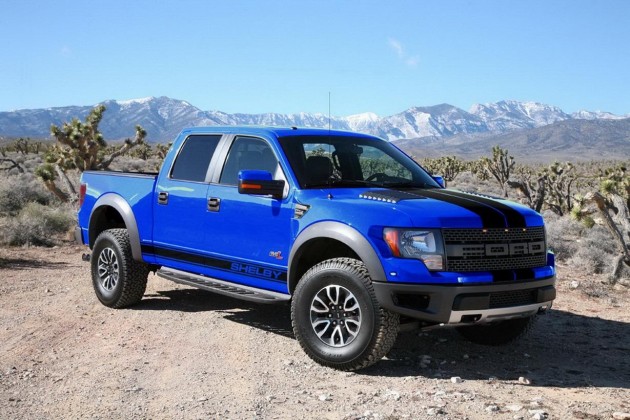 The SVT Raptor is a US-only specialty truck that features a thorough performance workover by Ford's SVT performance division. The suspension is raised and completely changed to a racing-type setup, while nestled in the engine bay is a 6.2-litre V8 producing 306kW.
To give it a decent kick in the guts, so to speak, Shelby has developed a supercharger kit. A 2.9-litre unit to be precise, charging the engine with air and fuel.
Along with a Borla exhaust system, power is boosted to a supercar-like 429kW. You can begin to imagine the sort of havoc that could be wreaked off the road with this kind of setup.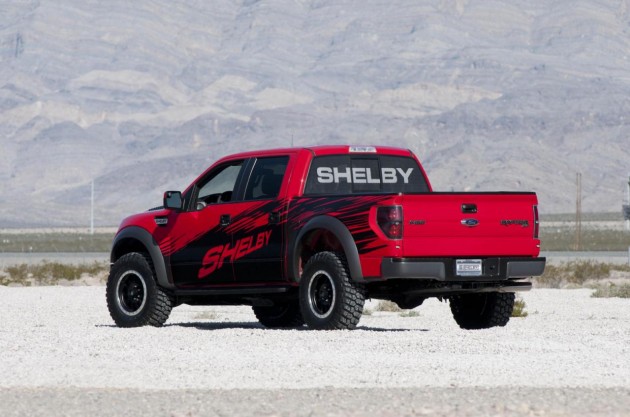 Along with the standard Fox Racing suspension system, the Shelby Raptor comes with 35-inch Goodrich All-Terrain tyres which can help the big truck simply demolish sections of dirt and mud. Vince LaViolette, Shelby American's test driver, spoke about the performance, saying,
"The Shelby Raptor was an absolute thrill to test across the Nevada desert. The suspension system allows the Raptor to go over, around or through just about any obstacle. When more power is needed, just stroke the gas to spool up the supercharger and make the big tyres rip."
Shelby plans to produce just 100 examples of the high performance ute per model year. Each come with unique build number plaques and special logos.