James Bond fans who live in or near Austria will be excited to hear there's a special interactive experience about to open up at the top of Gaislachkogl peak, called 007 ELEMENTS. Jaguar Land Rover has announced it's an official partner of the project.
Visitors will be able to immerse themselves in the world of James Bond, with interactive displays featuring Jaguar Land Rover technical content, while fans will also be able to get up close and personal with the Land Rover Defender and Range Rover Sport SVR that were used in the last Bond film, Spectre.
The experience is set up next to the ice Q restaurant which served as the scene for the Hoffler Klinik in the latest film, some 3050 metres above sea level, in the Austrian Alps in Sölden. Visitors can also learn more about the latest Jaguar Land Rover technology, including artificial intelligence systems and see the 90kWh lithium-ion battery from the Jaguar I-PACE. Mark Cameron, Jaguar Land Rover experiential marketing director, said:
"From one British icon to another, Jaguar Land Rover is proud to be part of 007 ELEMENTS, the new James Bond experience. We have collaborated with EON Productions and Cable Car Companies Sölden to showcase our Bond vehicles and latest technologies in this unique installation overlooking the Ötztal Alps."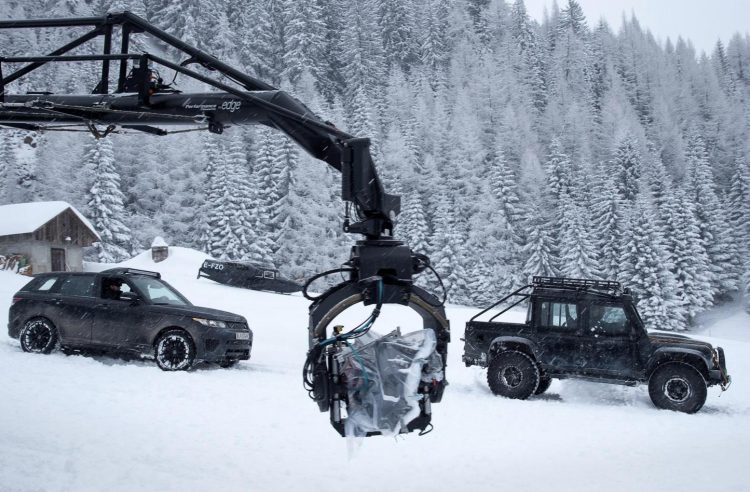 Jaguar Land Rover vehicles have been used in Bond films since 1983. The first was a Range Rover Classic driven by Bianca (Tina Hudson) in the movie Octopussy. Fans might also remember the Jaguar XK used in Die Another Day in the ice chase scene, as well as the Jaguar C-X75 concept in Spectre in the chase scene in Rome.
The special exhibit opens to the public on July 12. For more details you can head over to the dedicated 007 ELEMENTS website here.