Haval has unveiled its first plug-in hybrid SUV under its luxury arm called WEY. The WEY P8 makes its public debut at the Guangzhou motor show in China.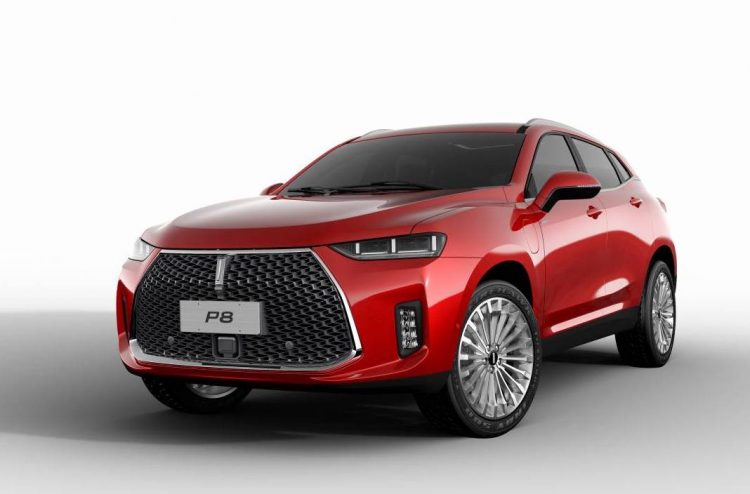 Under the bonnet is a 2.0-litre turbo-petrol four-cylinder engine matched up to electric motors at the front and rear axle. This is sent through a six-speed dual-clutch automatic with all-wheel drive. The combined output is an impressive 250kW and 520Nm.
Across the standard 0-100km/h sprint the P8 takes a reasonably quick 6.5 seconds. And despite the credible performance, the combined cycle fuel consumption is rated at just 2.3L/100km. With a full tank of fuel and recharged battery, Haval claims a range of around 660km (fuel tank size not mentioned). To recharge it uses a home outlet with a 220V socket, and takes around four hours to fully charge.
The P8 will go on sale in China in the first quarter of 2018, where it's set to make a pretty big impact in the demanding SUV market territory. And it will come packed with safety features too, such as autonomous emergency braking, adaptive cruise control, rear cross-traffic alert and a 360-degree camera view, and blind-spot monitoring.
Over the past few years we've seen Chinese car manufacturers really step up in terms of safety and technology in the automotive world. It's probably only a matter of time before the big companies start poaching established engineers from renowned European carmakers, like what Kia and Hyundai has done in the last decade or so.
There's no mention of an Australian introduction any time soon, with the WEY brand currently not on the cards. However, give it some time and we'll sure it'll eventually make its way over just like MG and Haval.