Shelby has released details of the new 2013 Shelby Mustang 1000 SC, with, you guessed it, an engine with over 1000hp (746kW). Unlike the 2012 version when optioned with the 1000hp pack, the 2013 model is street legal.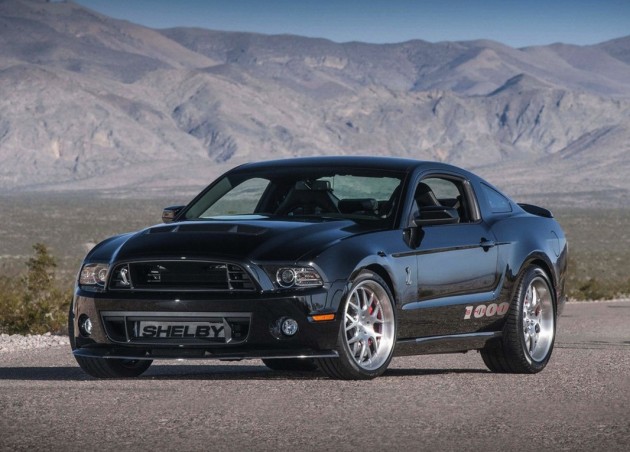 Featuring the 5.8-litre supercharged V8 borrowed from the more regular 2013 Shelby Mustang GT500, the 1000 SC is tuned to produce a whopping 895kW at the flywheel. The engine gets stronger pistons and conrods, an uprated fuel system with larger injectors, and a '4.0-litre' supercharger.
Amazingly, the Mustang will still look relatively tame on the outside with no obvious indications of the colossal power that lurks beneath. The wheels and tyres are similar to the ones used on the GT500, in terms of size, while all of the engine remains under the bonnet with no components penetrating out.
The interior is similarly modest, with leather bucket-style seats, a sports steering wheel, and a large LCD multimedia interface sitting in a rather conventional dash. The main sign that this is not your average Mustang is the white ball ratchet-style manual shift knob.
The new version will make its public debut at the New York Auto Show later this week. Prices are set to start at a fairly hefty $209,990.