Volkswagen is currently deliberating whether or not to produce another platform alongside the upcoming MEB layout for larger EV models, reports have revealed.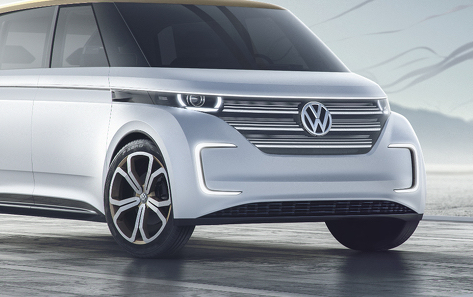 As it stands, the only platform compatible with its EV concept the BUDD-e (pictured), is the MEB modular platform. But this may not be a suitable architecture to support a vehicle like the flagship Phaeton, for example. Therefore, Volkswagen Group is apparently crunching the numbers on designing and constructing a new platform that would be more suited to longer wheelbase models.
Those of you in the know would have already realised Volkswagen confirmed the Phaeton's end of production earlier this year, but a new generation Phaeton is reportedly in development, expected in 2020.
If Volkswagen does invest capital into a new long wheelbase platform, it would almost certainly underpin the next-generation Phaeton. However, the new MEB modular platform is expected to make its debut in 2019 and would therefore be ready for utilisation.
Volkswagen says its modular platform is purpose-built for electric vehicles and allows designers to design more flexible componentry boundaries throughout the chassis. Volkmar Tanneberger, head of electronics at VW said, "A 'chocolate battery' is super easy to build and industrialise on a high scale."
A 'chocolate' battery design refers to the packaging of the battery, which sits on the floor. The batteries can then be moved and redistributed around obstacles, much like breaking apart a block of chocolate. Volkswagen engineers explain that the major constraint is managing the weight distribution over the axles.
The in-the-making MEB platform will be suitable for vehicles between the size of the Polo and up to the mid-sized Passat. This has lead VW to consider the need for a larger MEB platform to underpin larger EV models. Tanneberger said;
"We're examining right now whether it can go all the way to a C-segment. It could be in the end that we have more than one electric-car architecture in the group – that there is a second alongside the MEB."
He also mentioned the adaptable nature of the MEB platform, saying, "Remember that by removing the center tunnel you can increase the roominess of the interior without changing the dimensions of the car… So it's possible to build a D-segment luxury car like the Phaeton in a C-segment size."