The Hyundai and Kia empire has announced it is investing up to $3.1 billion in the U.S., while considering a new production facility in the country.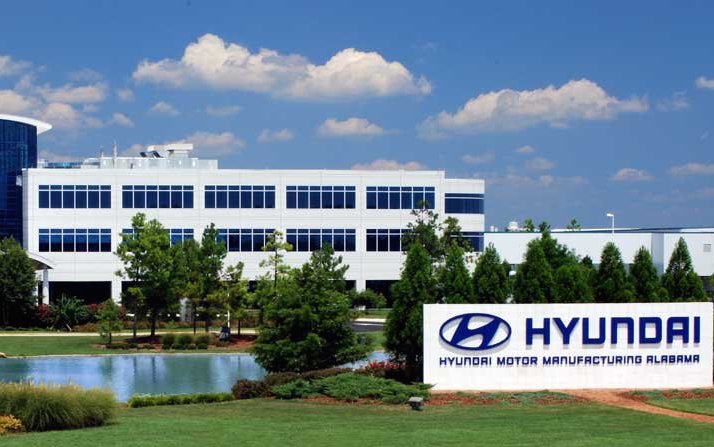 At a time where the outsourcing of production to countries like Mexico can result in a very public outburst from president-elect Donald Trump, Hyundai and Kia say they are willing to invest $3.1 billion in the U.S. over the next five years.
For some context, Hyundai Motor president Chung Jin-haeng told journalists that the $3.1 billion figure is 50 per cent larger than the $2.1 billion they had invested in the U.S. over the previous five years. Chung is quoted as saying:
"We expect a boost in the U.S. economy and increased demand for various models as president-elect Trump follows through on his promise to create 1 million jobs in five years. We will actively consider introducing new models that have increasing demand and profits."
Among Hyundai-Kia's plans is the consideration of a new factory in the U.S., to produce units of the Genesis and US-specific SUV models. The brands are expected to invest as much as 30-40 per cent of the $3.1 billion figure into environmentally-friendly and autonomous vehicle technologies. Chung said:
"The U.S. market is strategically a very important market for us and success or failure there is a barometer of our success globally. Our interest in the U.S. market is consistent regardless of the government of the day."
Kia recently opened a $3 billion facility in Mexico just months before the U.S. presidential election. The production line pumps out 200,000 units per year, and there were calls to expand the factory's production capabilities to 300,000 in 2017, and 400,000 by 2018.
Under the incumbent administration's set of policies, vehicles produced in Mexico and sold in the U.S. could face tariffs of up to 35 per cent, which could act as a massive deterrent for manufacturers. According to a company spokesperson, Hyundai and Kia have no plans for additional investment in Mexico, and is not interested in relocating production or jobs from the U.S. to Mexico.