Some more information is trickling through surrounding the idea of Toyota bringing out a new Toyota Supra some time in 2015. The latest news suggests a mid-mounted hybrid V6 powerplant could be on the way.
(Toyota FT-HS concept)
According to a recent Motor Trend report in the US, Toyota executives are on the verge of giving the project the go-ahead. The sports car would tie in with the company's future plans of offering more cars that are "fun to drive", while rekindling the Toyota performance spirit.
If details are accurate, Supra purists might not like what they're about to hear; the Supra could be going hybrid. In a world of striving for maximum efficiency, as previously reported, the upcoming Supra will apparently feature a 3.5-litre V6 engine backed up by a hybrid electric motor system.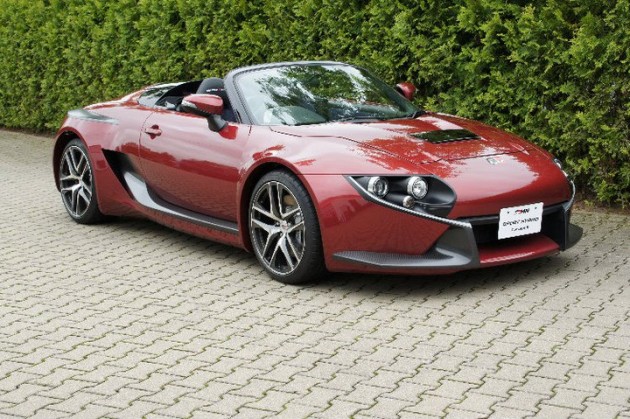 (GRMN MRS concept)
To change things up even more though, the new Supra could also feature a mid-mounted engine layout, borrowing the platform from the GRMN MRS concept car. This would be a completely different layout to the original Supras, all of which were front-engine rear-wheel drive coupes.
It's believed engine power will go to the rear wheels, however, power from two electric motors would be sent to the front wheels. Maximum power is set to be somewhere around the 298kW mark.
Of course, it is only early days yet. We suspect this could bring a fair amount of debate in the future, especially amongst Toyota sports car fans and enthusiasts.